TD Ameritrade Chief Strategist On Jobs, Interest Rates And Currencies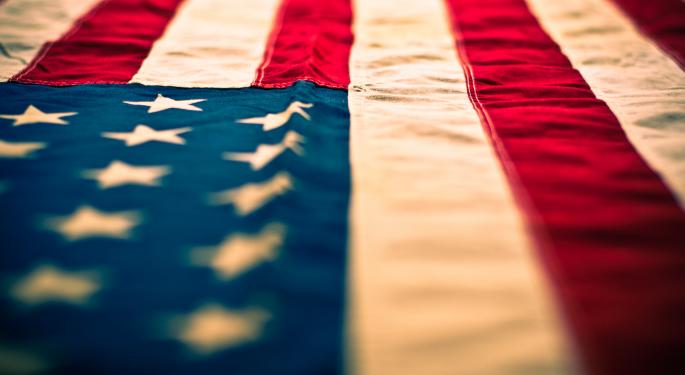 TD Ameritrade Chief Strategist JJ Kinahan discussed Friday's payroll data and the state of the economy.
Jobs
Construction, healthcare, education and a positive bounce in manufacturing were seen in the jobs report, Kinahan observed. "We've created jobs in every single sector but mining," and he pointed out that the mining sector included energy related jobs which were cut due to low oil prices.
U.S. stocks fell following the news and Kinahan told Benzinga that "there is more pressure on the Fed to raise rates."
"While it was a good report which should make the market, theoretically, go up, if the Fed raises rates, that's a negative for the market," which may have also prompted the selloff in gold, according to Kinahan.
"Don't forget that the dollar hit 11 1/2-year highs [Thursday] night versus the euro," which Kinahan indicated could also impact gold.
Related Link: What This Market Expert Thinks Of Greece And The ECB
U.S. Unemployment Rate & Newly Employed | StartClass
Currencies
Speaking further about currencies, Kinahan observed that due to the strength of the U.S. dollar, "we may see a rotation out of companies that are more dependent on foreign sales." However, Apple Inc. (NASDAQ: AAPL) as an example, "does a lot of foreign sales, which had a blow-out quarter and hasn't really talked about their expectations for their earnings coming down [due to FX]." Kinahan suggested the issue would need to be watched on a company-by-company basis.
Interest Rates
Discussing the topic of interest rates, Kinahan felt that with pressure to raise U.S. rates and lower rates abroad, the U.S. dollar and euro may move towards parity.
The last time the dollar and euro were at parity, "the U.S. economy was doing very well, so now the U.S. economy is going along but its not exactly shooting forward." Further complicating the picture was the decision to begin Quantitative Easing in Europe and now the Eurozone "is running out of options" for helping its economy, according to Kinahan.
Posted-In: JJ Kinahan TD AmeritradeEurozone Forex Top Stories Economics Exclusives Markets Best of Benzinga
View Comments and Join the Discussion!