Fragmented Eurozone Recovery
Poland and France carried the weight of EU GDP growth, resulting in the EU's surpassing of U.S. GDP growth in Q1 2014 for the first time in over two years.
The recovery in Europe is fragmented across member nations, though collectively better than the U.S. as of this current Q1 2014 final reading.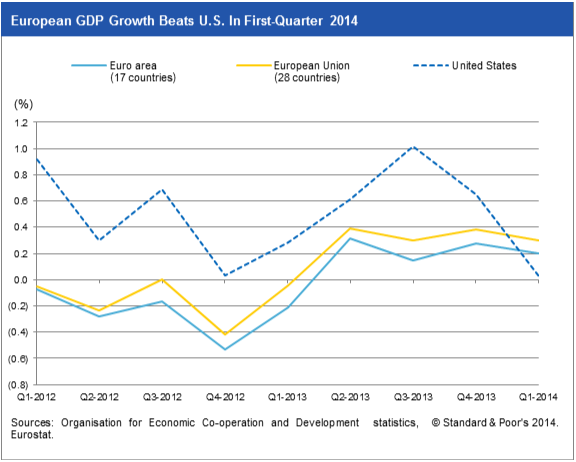 Germany beat expectations with GDP growing 0.8 percent in the Q1 2014.
France, Europe's second-largest economy, showed no growth in Q1 2014.
Italian economy shrunk with GDP contracting 0.1 percent in Q1 2014.
Spanish GDP grew at its fastest pace since 2008 over Q1 2014.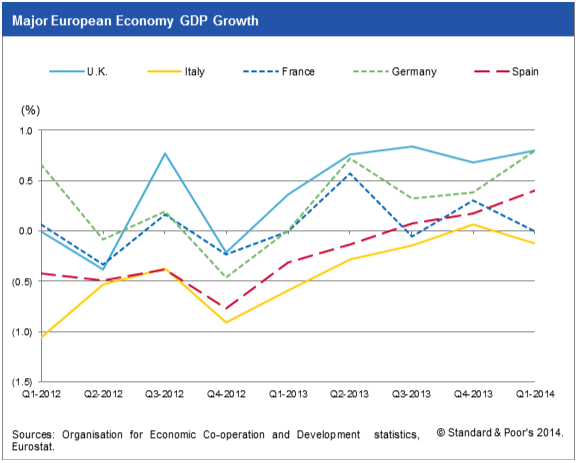 View Comments and Join the Discussion!