Adomani CEO Talks About The Electric Vehicle Maker's Stock Volatility: 'We Know We Have To Execute'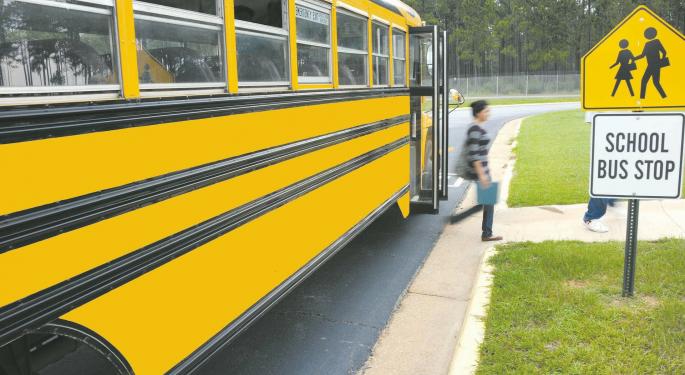 In 2017, electric vehicle and drivetrain provider ADOMANI Inc. (NASDAQ: ADOM) became the first company to list on the Nasdaq under SEC Regulation A+, a newly amended rule aiming to make it easier for small companies to obtain equity financing.
A little over 13 months later, the company is looking to show investors that it's a bona fide player in the electric vehicle space.
After pricing the initial offering at $5 per share, Adomani stock rose to almost $20 within weeks. Since then, the stock has cascaded downward for the better part of a year, and fell to just 55 cents a share in May. This trend broke almost instantaneously, and the stock has now recovered about 48 percent from its low to 81 cents.
"I certainly think it's fallen too much," Adomani CEO Jim Reynolds told Benzinga in a recent conversation. "It went up way too much before going public in June of last year and really not having anything except [press releases].'"
From Concept To Test Drive In A Year
A year ago, Adomani was little more than a concept for zero-emissions school buses and electric replacement drivetrains. Now, with the company's first two fully electric Class 3 trucks en route from China to California, the company is ready to show just how much it has matured since its IPO.
"We know we have to execute. That's what we're here to do. We're not here just to send out a press release and talk a good game," Reynolds said.
Most recently, Adomani has been touring the country with partner Blue Bird Corp (NASDAQ: BLBD) — a school bus manufacturer for more than 80 years — to showcase new, all-electric school buses.
School transportation personnel are getting a chance to ride in the buses; Adomani expects these events to generate new orders as school districts realize the importance and cost-saving potential of green buses.
CEO Optimistic On Adomani's Future
Corona, California-based Adomani is about much more than simply generating sales, Reynolds said.
"We close the deal at the end by training the technicians and the drivers how to operate the vehicle and pretty much everything in between. So we offer a lot more than just somebody who builds a drive train and ships it off and hope for the next order."
If Adomani executes on its business plan, builds product and delivers it, the company's stock should follow, the CEO said.
"I think it's a great market to be in."
Adomani is set to report quarterly earnings after the close Thursday, Aug. 2.
Related Links:
6 Months In Business, Autonomous Vehicles On The Road: Meet Ann Arbor's May Mobility
Blink Charging Co. Chairman Talks Price Action, Whole Foods News And Potential Financing
View Comments and Join the Discussion!
Posted-In: electric vehicles EV Jim ReynoldsEmerging Markets Top Stories Exclusives Markets Interview Best of Benzinga