How To Save The Peso: Acquire Twitter And Close The Service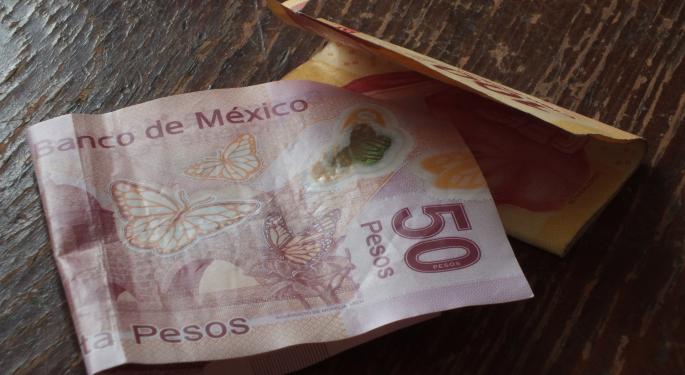 It seems that every time President-elect Donald Trump tweets, the Mexican peso tumbles.
Case in point, Trump sent a warning shot to automakers that if they choose to manufacture their products in Mexico, they will be subject to a hefty border tax. When automakers declared they would scrap plans to manufacturer in Mexico in favor of the United States, the Mexican peso took a tumble.
According to a Bloomberg report, Mexican currency traders have an idea on how to boost their currency: acquire Twitter Inc (NYSE: TWTR) and then shut down the service so Trump can no longer use it as a platform to hurt the national currency.
The Mexican central bank has already blown through $2 billion in reserves to support the currency, which represents roughly one-sixth of Twitter's market capitalization.
The theory is more of a joke, but it does raise the issue that if Trump's tweets can have meaningful impacts on the Mexican economy and its currency, then what impact will his actual policies bring to the neighboring country?
"I would suggest they do it fast," Juan Carlos Alderete, a foreign-exchange strategist at Banorte-Ixe in Mexico City jokingly told Bloomberg. "Because we can barely afford it now."
View Comments and Join the Discussion!
Posted-In: automakersEmerging Markets Politics Forex Markets Tech Media General Best of Benzinga