Donald Trump Ramps Up Anti-China Rhetoric, Pledges 35% Tax On Companies That Leave US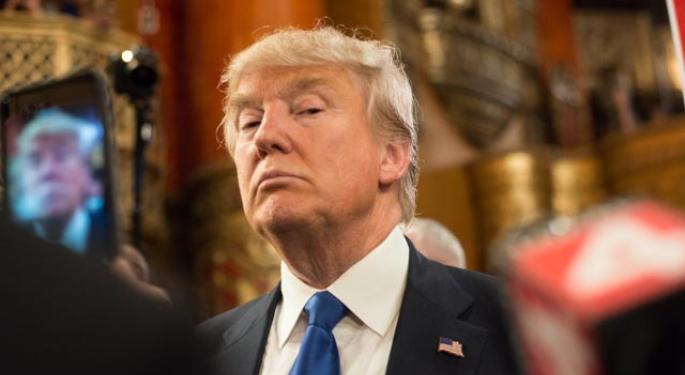 President-elect Donald Trump ramped up his anti-China rhetoric over the weekend in a series of tweets attacking China's currency devaluation and import taxes. Trump again pledged to penalize any U.S. company that opts to move operations outside the U.S.
"The U.S. is going to substantially reduce taxes and regulations on businesses, but any business that leaves our country for another country, fires its employees, builds a new factory or plant in the other country, and then thinks it will sell its product back into the U.S. without retribution or consequence is WRONG!" Trump tweeted.
"There will be a tax on our soon to be strong border of 35% for these companies wanting to sell their product, cars, A.C. units etc., back across the border. This tax will make leaving financially difficult, but these companies are able to move between all 50 states, with no tax or tariff being charged. Please be forewarned prior to making a very expensive mistake! THE UNITED STATES IS OPEN FOR BUSINESS," he added.
Trump also specifically addressed China in a pair of tweets as well.


Economists say it's unclear what Trump means when he refers to heavy Chinese taxes. Back in March, Politifact ruled Trump's claims about a "tremendous tax" imposed by China "mostly false."
A spokeswoman for the Trump administration declined to provide further information on the claims on Sunday.
Posted-In: China Donald Trump twitterEmerging Markets Politics Economics Markets General Best of Benzinga
View Comments and Join the Discussion!