40% Of Stocks In China's Shenzhen Exchange Are Suspended...And Nearly All That Aren't Lost Money Today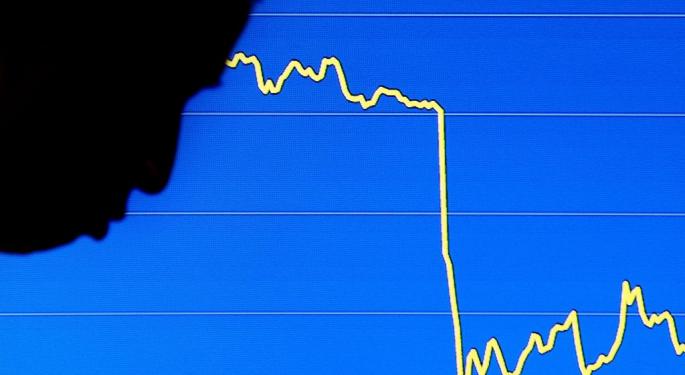 It's no secret the Chinese stock market is having a bad time. The Shanghai Stock Exchange is down 23 percent over the past month, while the small-cap focused Shenzhen market has lost nearly 35 percent over this time.
According to new information from eResearch and Richardson GMP Limited, about 40 percent of the Shenzhen is suspended, while 10 percent of the Shanghai index has stopped trading.
"The Shanghai composite has 1,106 members and represents the bigger companies while the Shenzhen has 1,767 comprised of smaller companies...Many have been suspended for a long time, weeks and months," the report added.
This graphic explains the situation a bit further.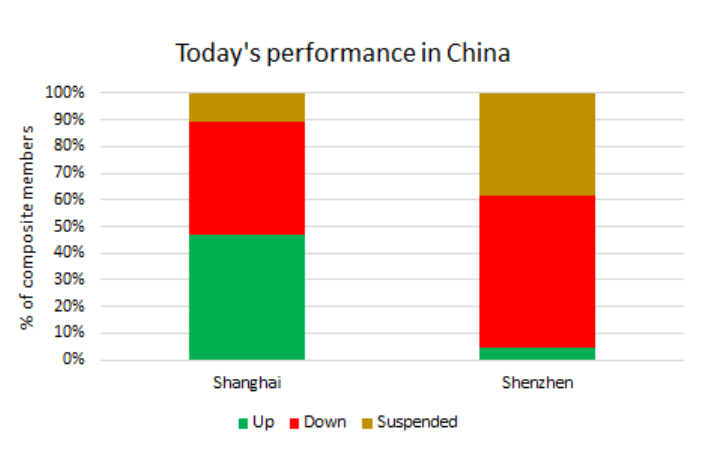 It gets better, though. As the report explains, "the [Chinese] government is in trying to prop up share prices."
"Remember what oil did yesterday, down 7.7% and down a bit more this morning. Petro-China is the largest company in the Shanghai index and it was up 10% on Monday and 4% today...This will make for an interesting summer."
Posted-In: China Chinese stocksEmerging Markets Economics Markets Best of Benzinga
View Comments and Join the Discussion!