Will Petrobras Brasileiro be the Next Petrobras Argentina or YPF SA?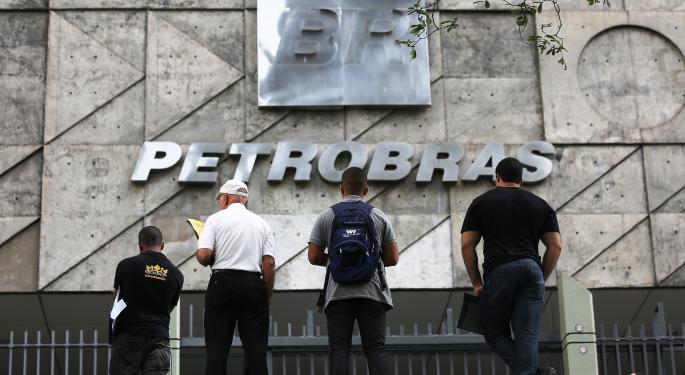 Latin American governments seem to be particularly adept at weakening what should be strong economies, especially in the energy sector.
It happened not that long ago in Argentina. It is now taking place, again, in Brazil.
For investors, the rebound of YPF SA (NYSE: YPF) and Petrobras Argentina (NYSE: PZE), both oil and gas firms in Argentina, should serve as profitable examples for remaining bullish about the long term prospects of Petrobras Brasileiro (NYSE: PBR).
Petrobras Brasileiro, an oil and gas firm in Brazil, is down sharply in recent market action due to government interference with its pricing policy.
In a bull market with the energy sector doing well, Petrobras Brasileiro is down more than 20 percent for the last month. Now trading under $14 a share, Petrobras Brasileiro was over $70 a share in June 2008. Certainly the Great Recession had an impact, but the stock prices for other oil companies have recovered.
Meddling by Brazil's government is harming the operations of the country. But Petrobras Brasileiro will recover. The examples of Petrobras Argentina and YPF SA stand as proof.
Due to the actions of the government of Argentina in nationalizing companies, the stock prices of Petrobras Argentina and YPF SA collapsed. Investors, needless to say, do not take kindly to governments seizing assets when it suits their misguided political purposes. YPF SA fell from over $50 a share in 2011 to around $10 in 2012. The shareholders of Petrobras Argentina had to suffer a drop in the stock from over $14 in 2011 to around $3.60 in 2012.
But both have recovered, just as Petroleo Brasileiro should.
While not exactly Singapore, Argentina's government has become friendlier to the business and investment communities. As a result, the shareholders of both Petrobras Argentina and YPF SA have been rewarded. For 2013, Petrobras Argentina is up about 40 percent. The stock price for YPF SA has increased around 100 percent since the first of the year.
The same should eventually happen with Petrobras Brasileiro.
As detailed in a previous article on Benzinga,  the company has many appealing features for investors. Eventually, the actions of Brazil's government will lead the share price of Petrobras Brasileiro to recover. Investors with a long term perspective will be rewarded, just as those have been who own shares of Petrobras Argentina and YPF SA.
View Comments and Join the Discussion!
Posted-In: Dividends Emerging Markets Commodities Politics Psychology Economics Markets Trading Ideas