7 Ways To Hedge Or Profit During The Next Recession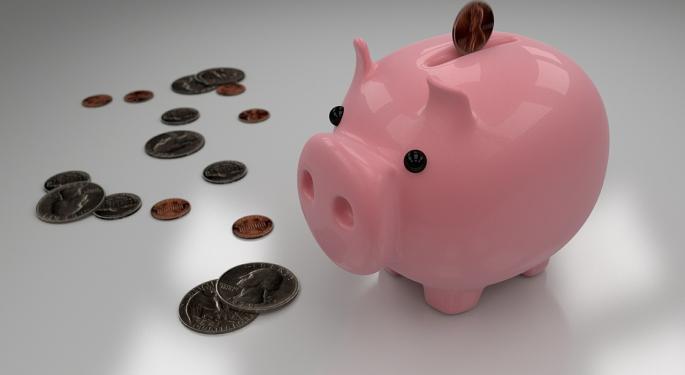 Is the next recession coming soon? Maybe. If and when it does, here are seven interesting ways to hedge risk and try to profit during declines.
1. Protect Your Downside

Investors can speculate as to what may happen in the future, or they can hedge with some protective puts.

A put is a form of insurance -- an option contract -- that provides the buyer the right, but not the obligation, to sell a security at a certain price in the future.

Say an individual purchases 100 shares of SPDR S&P 500 ETF Trust (NYSE: SPY) at $280 a share. That same person can buy an at-the-money put with a $280 strike. If the market drops significantly, the put will rise in value and can be sold, prior to expiration, for a profit or can be exercised, forcing the option seller to buy the shares at the strike price.

2. Bet Against The Market?

A high-risk, high-reward strategy.

If investors are betting on a decline, two popular options exist: short the underlying security with options or stock itself.

Speculating on a downfall can be done via short delta options. Buy a long-dated put; as the underlying security falls, your option will increase in value; the put can be sold back to the market, for a profit, prior to expiration.

A second option is to short the underlying asset -- investors borrow the security and sell it to the market, buying it back at lower prices, for less money.

Speculating with long puts and calls limits your risk to the amount of money spent for the contract(s). Shorting an asset, though, is not risk-defined; there is no cap on the amount of money you can lose.

3. 'Invest Where You Shop'

Consumer staples, products that consumers purchase regardless of how the economy is performing, are favored due to their strength and stability during downturns.

Common consumer staples are food, hygiene, and home care products. Unlike discretionary stocks that tend to follow the broad market, these stocks tend to maintain value because consumers need these goods and services.

A few examples of these staples are Costco (NASDAQ: COST), Campbell Soup (NYSE: CPB) and Clorox (NYSE: CLX).

4. Bonds

If investors are under the impression that the government will withstand the next economic recession (or depression depending on who you talk to), they can invest in U.S. government bonds.

Commonly referred to as "risk-free" investments, bonds are favored by some due to their safe-haven characteristics. Traditionally in market downturns, assets like the 10-year U.S. Treasury tend to rise in value. However, more recently, equities and rates have diverged. The traditional correlation is now skewed, with note yields declining as the broad market rises.

As a result, investors should tread carefully as this divergence may impact demand during a decline. Bonds can be bought via ETFs, mutual funds, brokers, and through the Treasury Department's website.

5. Refinance

During downturns, economies are stimulated, among other factors, via interest rate manipulation. The Federal Reserve lowers rates to incentivize reinvestment in the economy.

When rates become lower, refinance debts.

6. Cut The Cable Lines

During recessionary conditions, investors should reduce discretionary spending.

So, stop spending money on video streaming, cable, cars, gym memberships and anything else that you think you need, but you don't really need.

7. Gold ... Or Bitcoin?

Flock to safe-haven assets like gold, which tends to rise in value as seen during periods like the Great Recession.

If possible, get exposed to bullion. In a recession, don't be stuck bag-holding gold ETFs or stocks that can be manipulated by traders in financial markets.

Recently, digital currencies have been performing like safe-haven assets. A correlation has been identified; during times of uncertainty or the social media activity by prominent political figures, bitcoin tends to rise in value.

Whether or not the asset maintains or rises in value during a recession is up for debate, but many supporters believe an upward move is to follow the last few months of consolidation in pricing.
View Comments and Join the Discussion!
Posted-In: Bitcoin cable consumer staplesCryptocurrency Bonds Options Markets Personal Finance Best of Benzinga