The Next Stage Of Crypto: Bank Transfer Payments Take Root In The EU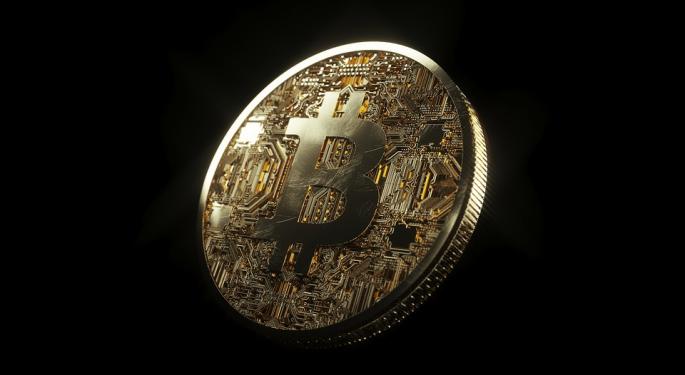 Popular cryptocurrency exchange Coinmama recently announced the launch of SEPA (Single Euro Payments Area), a new payment method which enables consumers to purchase cryptocurrency through simple and quick bank transfer payments. SEPA bank transfers are available to all users within the EU.
The original premise of Israel-based Coinmama was to facilitate convenience and simplicity across the cryptocurrency exchange space, making it easy for the average client to purchase and sell cryptocurrency. For EU customers, SEPA is a natural result of that goal.
Prior to the emergence of crypto exchanges such as Coinmama, Coinbase, and Kraken, purchasing cryptocurrency was difficult and time consuming, particularly for first time buyers, as interfaces for cash, credit, and other fiat payment methods did not exist. Those that did were unable to handle transactions in a timely manner without incurring excessive transaction fees and other charges.
Coinmama successfully merged the gap between fiat money and cryptocurrency, both Bitcoin and Ethereum, expediting the purchasing process for consumers by allowing debit and credit card transactions. While credit and debit card purchases and transfers are nearly instantaneous, they do generally require higher transaction fees to process. SEPA solves this issue for Coinmama's EU clients, making cryptocurrency as a whole faster and more globally accessible.
Regarding SEPA, Coinmama CEO Asaph Schulman states, "the SEPA (Single Euro Payments Area) bank transfer system is highly efficient, as its millions of daily users can attest. SEPA compares favorably with other traditional payment systems, as it combines speed and low fees with the convenience of sending a transfer from your regular bank account. When transfer costs are the prime consideration, it's hard to find a better option than SEPA for conducting fiat transfers within the European Union."
SEPA appears to have been developed specifically with a broad consumer base in mind, as the SEPA methodology was developed for ease and efficiency users demand. Consumers can take advantage of several notable benefits the SEPA system offers.
One of the most important advantages to SEPA is the high daily purchase limits the system provides. Daily payment limits are approximately $12,000 USD, or €10,250, which is twice as much as the credit and debit card daily limits. With SEPA, customers have stronger investing power and flexibility, as they are able to purchase and sell larger amounts of cryptocurrency during key purchasing periods.
In addition to the larger daily purchase limits within SEPA, all SEPA transactions are completely separate from other Coinmama transactions and funding options. This means that other Coinmama purchases are not included in the daily SEPA limit, and up to €5,000 of Bitcoin or Ethereum can also be purchased through Coinmama, significantly increasing the daily limit.
Highly competitive, low transfer fees are another major advantage to using SEPA. With debit and credit card transfers generally costing 5 percent of the transaction, bank transfers are free. With a daily transfer limit of $12,000 USD, a 5 percent fee of over $500 is a significant expense, and for many customers, can be a deterrent to more robust transactional activity.
Additionally, the convenience of SEPA is appealing. SEPA is available 24 hours a day, 7 days a week from anywhere in the EU. Funding transactions are available very quickly in Coinmama user accounts, typically within hours. While the speed of transactions within SEPA does not yet match instantaneous credit or debit transaction speeds, SEPA still offers exceptional convenience of transaction speed, as most transactions are completed within 24 hours.
A final advantage for SEPA users throughout the cryptocurrency community is simply its broad user base potential. Participation is available within 33 countries who have Euro-denominated bank accounts in the EU region. Therefore, millions of people within the EU have access to SEPA, and can utilize it for rapid transfers and higher transfer limits, all with low fees.
SEPA supports purchases of a full range of cryptocurrencies, including Bitcoin, Ethereum, Ripple, Litecoin, Bitcoin Cash, Cardan, Qtum, and Ethereum Classic, with plans to add other coins for purchase in the future.
Posted-In: Cryptocurrency Eurozone Markets Best of Benzinga
View Comments and Join the Discussion!