Crypto Market Forecast: Long-Term Lack Of Traction Can Lead To Disaster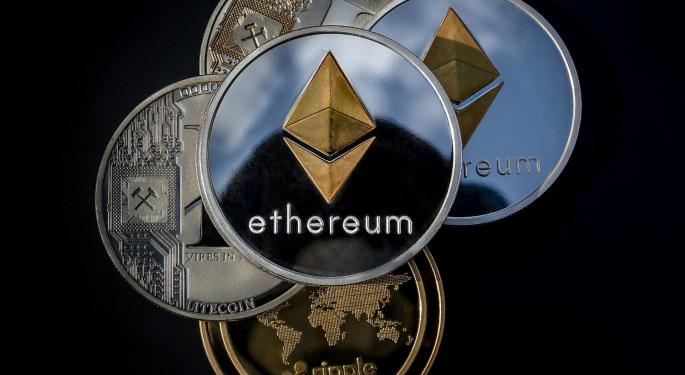 The Crypto market remains fragile despite the bullish momentum.
The daily charts could not withstand a major downturn without damaging the long term.
Increased uncertainty benefits more experienced traders.
4-Hour Technical Analysis
The Crypto market awakens in Europe a little nervous after the drop in prices during the Asian session. From a technical point of view, the fall has no consequences for now in the 4-hours chart. It is a significant fall to test the levels achieved recently and to be able to fine-tune the same development in the key time frame, the daily charts.
The 4-hour graphs are perfect. The big three of the market, Bitcoin, Ether, and Ripple are all above their moving averages and all of them crossed upward, so the moving averages act as a support level now. The prices are falling and will fall a little more, but it is necessary to continue to build a structure that allows sustained price increases in the coming weeks.
BTC/USD 4-Hour Chart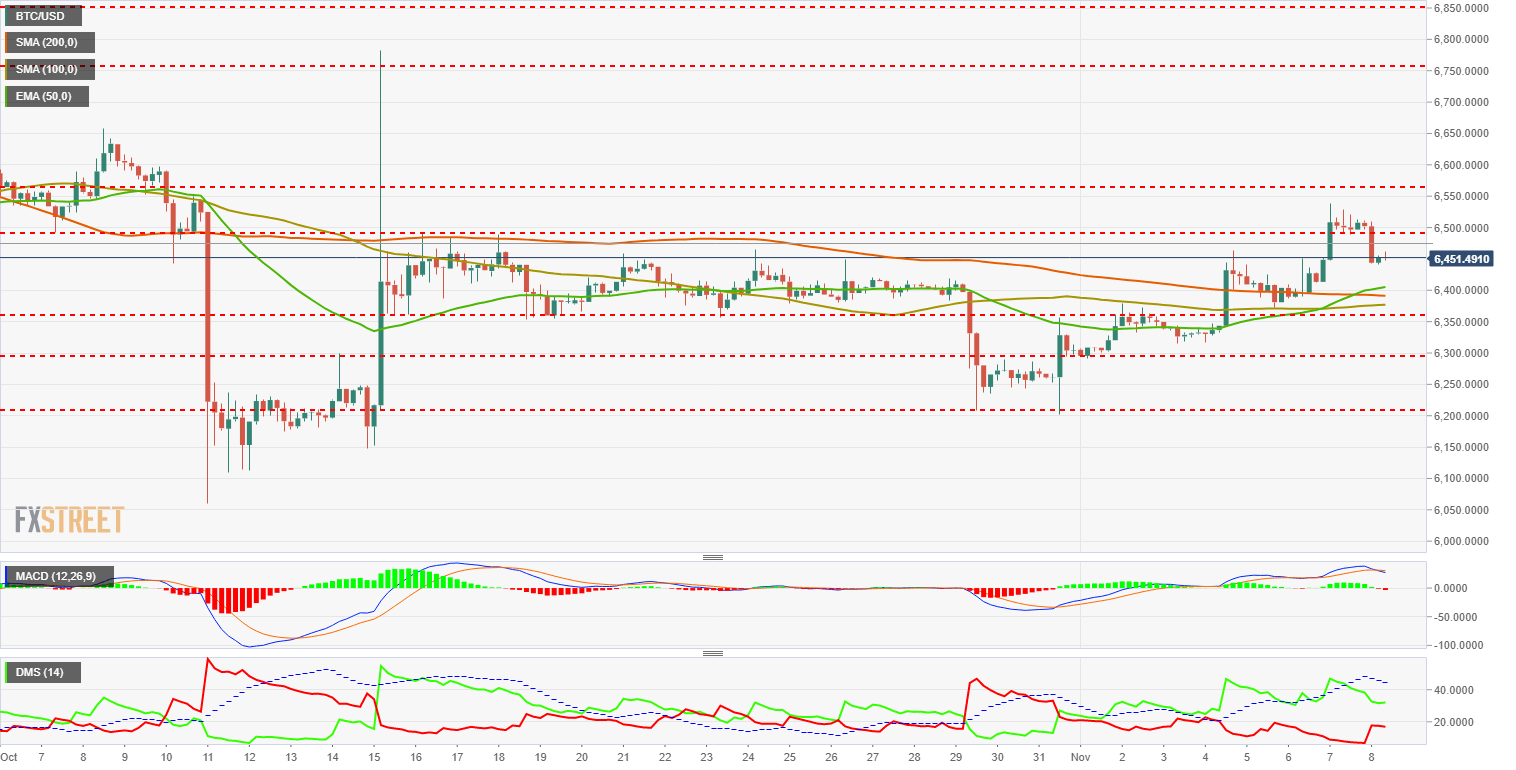 With the upward structure in this time frame already in place, I will analyze the daily chart to see where the market stands and what we can expect for the next few days.
Do you want to know more about my technical setup?
Daily Technical Analysis
In the daily range, the three leaders of the board Crypto market, Bitcoin, Ethereum and Ripple, present a lack of hope for price increases in the short term. All of their moving averages continue to point downward.
ETH/USD Daily Chart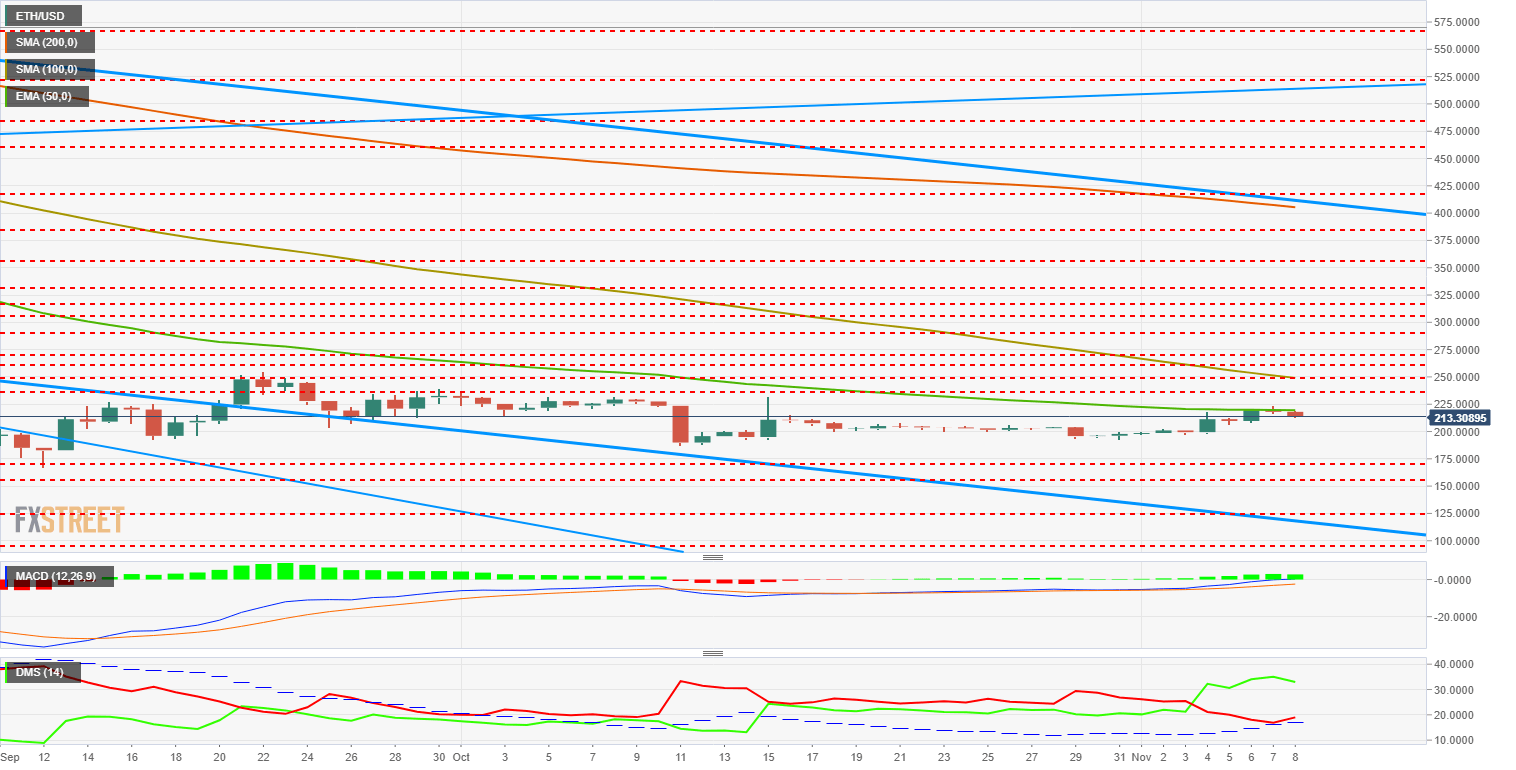 I would prepare myself for a fast and robust decline in daily charts. The move lower that I expect is called the squeeze in the jargon of traders and the purpose of the squeeze is to shake the stop-loss orders. Another side effect of the squeeze is to increase the volatility that will be key in the subsequent counter movement.
Such market behavior defines the psychology of markets and therefore, we can not rule it out. What we can do is to be cautious and detect the critical price levels at which we should activate all mechanisms of capital protection.
It is imperative in the case of "the squeeze" not to react with fear. If these critical levels where lost, there are usually opportunities to close the position in the pull-back with better prices.
Each trader knows his average buying prices and his money management rules. The levels listed below are extreme and purely informative.
Critical levels in the main Cryptocurrencies:
Get 24/7 Crypto updates in our social media channels: Give us a follow at @FXSCrypto and our FXStreet Crypto Trading Telegram channel
Posted-In: Bitcoin BTC/USD ETH/USD EthereumCryptocurrency News Forex Markets Best of Benzinga
View Comments and Join the Discussion!