What Do Cryptocurrencies, Jazz And Bloomberg All Have In Common?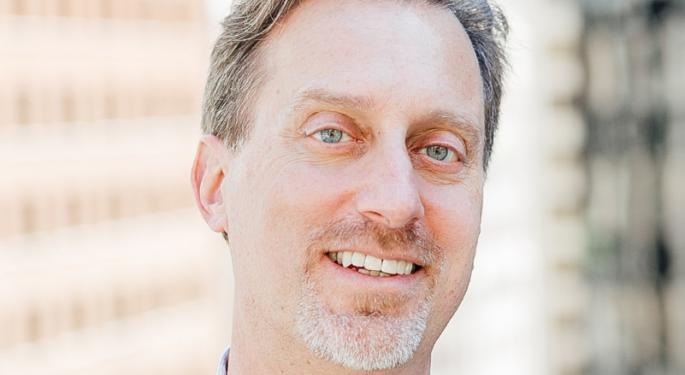 Benzinga is rolling out the Fintech Focus podcast, a series of interviews with leaders in the fintech space.
Our second episode features Cory Johnson, founding editor of The Street, former Bloomberg TV correspondent, former jazz guitarist and current chief market strategist of cryptocurrency upstart Ripple.
Johnson will speak on the impact Ripple is having on the speed of global payments at the Benzinga Fintech Summit in San Francisco November 14.
Listen to the full episode here.
A quick note—in the interview, I say that Ripple created XRP—however, I've sinced learned that the groundwork to create XRP began before Ripple was formed.
Key Quotes
"It is insane in this era of technology when I can send a text message to a friend in Rome with emojis and a GIF attached to it, or I can send an email to a friend in Cape Town, South Africa in three seconds with an Excel spreadsheet attached with all kinds of information. But I can't send anything of value. I can't send value or money when anything less than five or 600 basis points of costs and will take me three to five days. That's crazy, and that doesn't reflect the best of technology."
"The difference between Ripple and XRP is like the difference between Exxon and oil. They're completely different things, and occasionally related. Ripple is a software company. We've got tons of engineers and people developing software and selling software and helping the market get software. And some of that software deploys and uses XRP, just as ExxonMobil does lots of things, and some of their work is discovering and exploiting the use of oil. XRP exists completely separate of Ripple. XRP was created, all the work to create XRP started before Ripple was a twinkle in anyone's eye."
"Blockchain as an industry looks a lot like the early days of the internet, the early days of cloud computing, and the technological excitement around it reminds me very much of TCP/IP and cloud computing. And these are the things that I've seen from technology, and I think blockchain is a big part of that. I think Ripple has the potential to be the dominant company in the space, and indeed one could argue we are the biggest company in mesh to steal the blockchain right now."
Listen to the full episode here!
Benzinga's Fintech Focus Podcast features conversations with the biggest names in fintech. Subscribe to the Fintech Focus newsletter to get a roundup of industry news delivered to your inbox weekly, and check out upcoming programming at Benzinga events.
Posted-In: Benzinga Fintech Summit Cory Johnson Fintech Focus ripple XRPCryptocurrency Fintech Markets Best of Benzinga
View Comments and Join the Discussion!