An Early Investor In Venmo Surveys The Current Fintech Landscape: 'The Seed Market Has Stratified'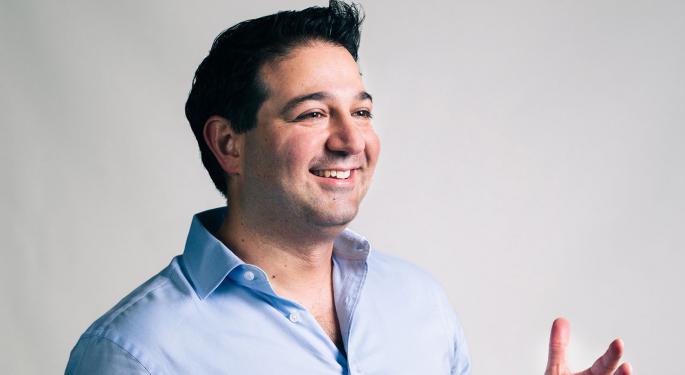 Benzinga is rolling out the Fintech Focus podcast, a series of interviews with leaders in the fintech space.
Our first Fintech Focus episode features Kamran Ansari, a partner at VC firm Greycroft, and covers a swathe of hot topics in the fintech venture space. Ansari was an early investor in Venmo and Braintree, and helped grow the companies to their successful exits to PayPal Holdings Inc (NASDAQ: PYPL).
Ansari will also present the keynote presentation from Venmo co-founder Andrew Kortina at the Benzinga Fintech Summit in San Francisco Nov.14.
Key Quotes
"What does a bank do? Banks take deposits, helps you save, issue debit cards, provide loans and asset management. If you take each of those pieces and think about how technology has disrupted each of those spaces, payments was the first function of a traditional bank that you saw technology built around that a bank wasn't able to do."
"[Andreessen Horowitz's crypto fund] is an ambitious play. Time will tell—there are businesses that are cryptocurrency-related, like Coinbase or Bitpay, and you might not need a dedicated fund to invest in those kinds of companies. A crypto fund might be established to chase earlier-stage, riskier ventures. To set up a separate fund means you see opportunities."
"In a founder, I look for passion, for people who aren't doing things because it's a career decision. The people you want to back are the ones who can't sleep at night because there's something missing in the world that they want to put out there."
Benzinga's Fintech Focus Podcast features conversations with the biggest names in fintech. Subscribe to the Fintech Focus newsletter to get a roundup of industry news delivered to your inbox weekly, and check out upcoming programming at Benzinga events.
Posted-In: Benzinga Fintech Summit Fintech Focus Greycroft Kamran Ansari paymentsCryptocurrency Fintech Markets Best of Benzinga
View Comments and Join the Discussion!