This Week In Cryptocurrency: SEC Cracks Down On ICOs, Crypto Safe Haven Trade Fails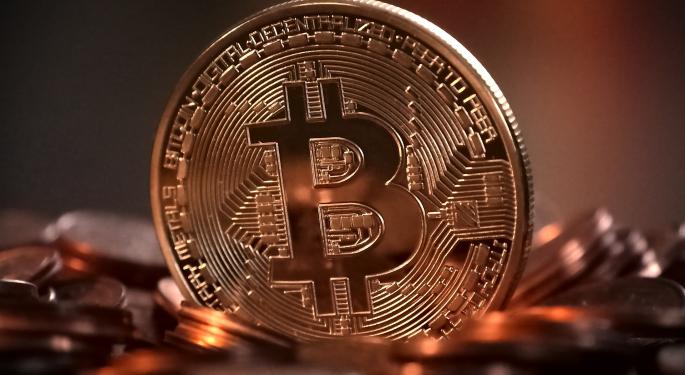 The cryptocurrency market finished another difficult week on a low note on Friday, with most major currencies trading down on the day.
Here's a look at some of the headlines that were moving the cryptocurrency market this week and which currencies were on the move.
Headlines
On Wednesday, Yahoo Finance reported the U.S. Securities and Exchange Commission has issued a second wave of subpoenas to cryptocurrency startups who used initial coin offerings to raise funding. According to more than 15 industry sources, the SEC is focusing on companies who failed to ensure that tokens were sold only to accredited investors and is applying pressure on these companies to settle cases against them.
On Wednesday, bitcoin and other popular cryptocurrencies failed to make the case that they are a safe haven and store of value for investors. The Dow Jones dropped 800 points on the day, but the 2.4 percent decline in the S&P 500 was less than half of the 6 percent decline in bitcoin prices that day. The global cryptocurrency market lost $13 billion in total value on the day the stock market crashed.
On Friday, economist Nouriel Roubini, who is known for predicting the 2008 financial crisis, tweeted that the cryptocurrency market is a "stinking cesspool" after telling congress on Thursday cryptos are "the mother or father of all scams and bubbles." The so-called "Dr. Doom" said the idea that cryptocurrencies have any fundamental value is "laughable" and that the bloodbath in crypto markets is getting worse, not better.
Price Action
The Bitcoin Investment Trust (OTC: GBTC) traded at $6.83, down 6.5 percent for the week.
Here's how several top crypto investments fared this week. Prices are as of 3:30 p.m. ET and reflect the previous seven days.
Bitcoin declined 4.5 percent to $6,290;
Ethereum declined 12.3 percent to $196;
XRP declined 18.0 percent to 42 cents;
Bitcoin Cash declined 13.8 percent to $443;
EOS declined 10.1 percent to $5.18.
The three cryptocurrencies with at least $1-million market caps that have made the biggest gains over the past seven days are:
Rise: $14.8-million market cap, 189.1-percent gain.
Vitae: $24.7-million market cap, 166.6-percent gain.
Project Coin: $2.2-million market cap, 134.9-percent gain.
The three cryptocurrencies hit hardest in the past seven days were:
Cashbery Coin: $2.6-million market cap, 75.2-percent decline.
ChatCoin: $8.8-million market cap, 42.9-percent decline.
New Power Coin: $2.8-million market cap, 42.1-percent decline.
Related Links:
This Week In Cryptocurrency: Yale Invests In Crypto, Coinbase's $8B Valuation
View Comments and Join the Discussion!
Posted-In: ICOs Nouriel Roubini this week in cryptocurrencyCryptocurrency News SEC Markets Best of Benzinga