This Week In Cryptocurrency: SEC Shuns Bitcoin ETF, Overstock Gets Massive Investment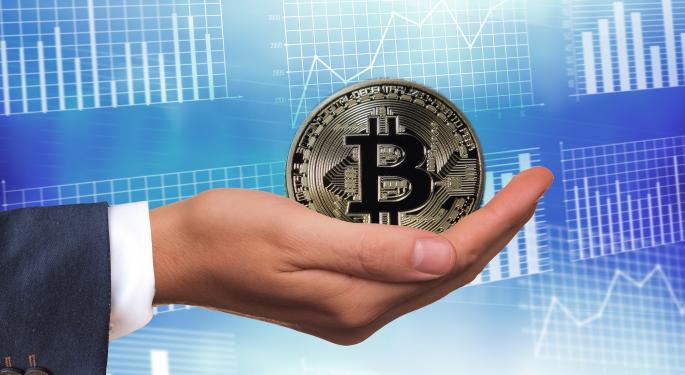 The cryptocurrency market finished another difficult week on a low note on Friday, with most major currencies trading down more than 2 percent on the day. Here's a look at some of the headlines that were moving the cryptocurrency market this week and which currencies were on the move.
Headlines
On Friday, Overstock.com Inc (NASDAQ: OSTK) skyrocketed 18 percent after the company reported that Hong Kong private equity firm GSR Capital invested up to $270 million in the company's blockchain subsidiary tZero and will purchase $30 million of Overstock's tZero security tokens. The investment gives GSR Capital an 18 percent ownership stake in tZero and values the business at $1.5 billion.
On Wednesday, cryptocurrency markets tanked after the U.S. Securities and Exchange Commission said it's delaying a decision on a bitcoin ETF proposal by VanEck. The current proposal is the third attempt at a bitcoin ETF by VanEck after the SEC rejected two previous attempts. The SEC has yet to approve a cryptocurrency ETF for listing on a major U.S. exchange, citing concerns over market liquidity and investor safety.
On Thursday, a new report out by Yale economists claimed there is a 0.4 percent chance bitcoin will eventually end up completely worthless. While that probability may seem extremely small, it's roughly 44 times more likely bitcoin becomes worthless than the euro becomes worthless, according to the report.
Price Action
The Bitcoin Investment Trust (OTC: GBTC) traded at $9.63, down 5.1 percent for the week.
Here's how several top crypto investments fared this week. Prices are as of 3:45 p.m. ET and reflect the previous seven days.
Bitcoin declined 14 percent to $6,422;
Ethereum declined 14.4 percent to $356;
XRP declined 24.1 percent to 33 cents;
Bitcoin Cash declined 17.9 percent to $593;
EOS declined 23.7 percent to $5.49.
The three cryptocurrencies with at least $1-million market caps that have made the biggest gains over the past seven days are:
InflationCoin: $3.7-million market cap, 391.0-percent gain.
Global Currency Reserve: $13.7-million market cap, 116.5-percent gain.
BunnyCoin: $4.8-million market cap, 107.6-percent gain.
The three cryptocurrencies hit hardest in the past seven days were:
AC3: $3.7-million market cap, 54.5-percent decline.
AurumCoin: $5.7-million market cap, 51.5-percent decline.
Local World Forwarders: $1.3-million market cap, 48.2-percent decline.
Related Links:
This Week In Cryptocurrency: Goldman Blasts Cryptos, Square Reports Bitcoin Profit
View Comments and Join the Discussion!
Posted-In: Bitcoin Blockchain this week in cryptocurrencyCryptocurrency News Top Stories After-Hours Center Markets Best of Benzinga