Study: Millennials Believe Cash Is The Best Long-Term Investment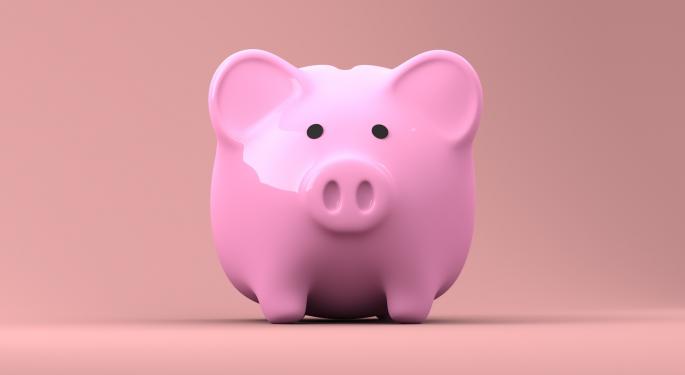 The generation that could kill off paper currency is still very much into cash.
Thirty percent of millennials, defined as 18-37 year olds, said cash is the best place to park money they will not need for 10-plus years, according to a study from Bankrate. Despite record highs in the market, the devastating Great Recession 10 years ago is still a little too fresh in millennial minds.
"Millennials prefer cash investments in large part because the memories of the financial crisis or even the dot-com bust before that remain fresh. Having witnessed those events during their financially formative years created a lot of risk aversion to the stock market right from the get-go, and in many cases they have not warmed to the stock market despite the nine-year-plus bull market," Bankrate.com Chief Financial Analyst Greg McBridge told Benzinga.
Investors Over 38 More Likely To Choose Securities
For those over 38, 37 percent of people surveyed said the stock market was the best long-term investment, compared to just 23 percent of millennials.
When taking into account Americans across all age ranges, the stock market still reigns supreme as the preferred choice to stash money for the long run, coming in at 32 percent, followed by cash investments (24 percent), real estate (22 percent), gold or other precious metals (9 percent), bonds (8 percent) and Bitcoin or other cryptocurrency (2 percent).
An affinity for investing in cash and an inherent risk aversion to investing in securities is a dangerous long-term proposition for the millennial generation, said McBride. The analyst views cash as an inappropriate long term investment.
"With cash, you cannot grow your buying power and you will not grow your buying power by hunkering down in cash. You need to harness the power of compounding higher rates of return that come from the stock market," he said.
The Long View
As the bull market ages, an investor who "capitulates" and buys in could position themselves for the next downturn, causing them to sell and sit on the sidelines permanently, the Bankrate analyst said.
Investors need to have a long-term perspective and the fortitude to ride out inevitable pullbacks — and the discipline to continue investing when they occur, McBride said.
"It is important to emphasize how the stock market has performed over a period of decades, not just one year to the next. In that broader long-term context, you can see the market drops that become scary at the time [are] just become bumps in the road to a longer-term investing horizon."
Related Links:
Sergio Marchionne Dies At 66: How The CEO Rescued Fiat, Chrysler
View Comments and Join the Discussion!
Posted-In: Cryptocurrency News Crowdsourcing Top Stories Markets Personal Finance Interview General Best of Benzinga