Bitcoin's Volatility And Bubbles: A Brief Summary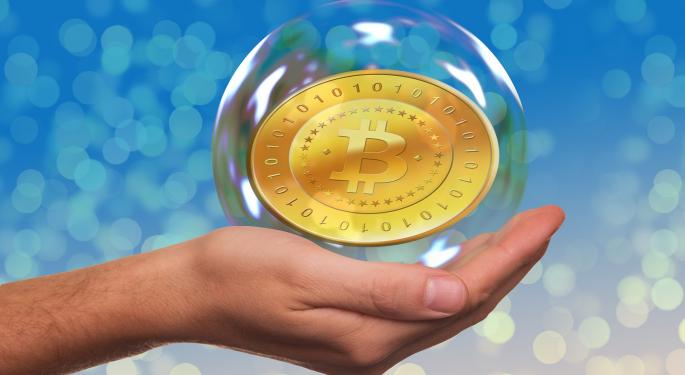 Since the beginning, Bitcoin has always been a volatile asset. BTC prices are able to fluctuate 20 percent in a matter of hours or days. Then, it can suddenly spike and reach all-time highs. This is something that has been repeated in the last years, since 2013.
For example, in 2013, the famous virtual currency moved from $125 dollars in October to $1,150 in November. Something that represents an increase of 819%.
After this massive spike in price, Bitcoin entered a bear market that lasted more than a year. In 2017 the price started to raise again, starting the year under $1,000 and reaching an all time high of $20,000 dollars in December.
As mentioned before, these cycles that we have seen at least four times in the short history of this cryptocurrency, repeat themselves several times. Those who have been in the cryptocurrency world since the very beginning, take these bubbles and spikes in a very calm way.
Bitcoin price goes up exponentially, and then it enters a bear market that lasts for months or even years. But, what's interesting here is that the price will always reach new levels.
When the markets grow, people in the cryptocurrency world are totally bullish on the future of the space. During the last all time high, people were taking credits to invest in Bitcoin and other currencies or moving money from their life savings account to purchase virtual currencies.
Once the market starts to go down, the mood in the community changes and becomes extremely negative. And this situation helps to create stronger movements in the market, when it goes up everyone buys, when it goes down everyone sells. Even though the start of 2018 was a bear market, most of the bitcoin price predictions are way higher that the previous all-time-high.
Real Support To The Bitcoin Space - Not Just The Sell Price
But this shouldn't be like that. Those who really believe in the technology and want the ecosystem to grow shouldn't care about the price at all-times. The should be focused on working day after day in order to create something unique.
Brian Armstrong, co-founder and CEO at Coinbase, one of the most important cryptocurrency platforms in the market commented about this situation on Twitter:
"After many years of this, I've come to enjoy the down cycles in crypto prices more. It gets rid of the people who are in it for the wrong reasons, and it gives us an opportunity to keep making progress while everyone else gest distracted. We use the down cycles to build a strong foundation so we can thrive in the next growth cycle."
Coinbase has been growing as an easy-to-use and user-friendly platform for newcomers to the cryptocurrency world. It currently allows people to buy Bitcoin (BTC), Bitcoin Cash (BCH), Ethereum (ETH), Litecoin (LTC) and Ethereum Classic (ETC) in just a few steps. In the future, the company wants to add support to ERC-20 tokens and other important cryptos.
Mr. Armstrong explains that it is important to think in the long term and act in consequence. It is not important to think how Bitcoin will evolve in the next hours, but what it is possible to do for it to behave positively in some months or even years.
"I want to encourage you all to ignore the price of crypto and the headlines which will inevitably start to come up," says Armstrong. "Our job is to rise above that, finding our own intrinsic source of motivation, to come in and do our best work, regardless of what other people think."
At the moment of writing this article, Bitcoin is being traded around $6,500 dollars. This is a reduction of more than 65 percent in the last couple of months since its all time high in December 2017. But, we will be worried whether Bitcoin will be exchanged around $6,5000 or what the environment needs for it to reach new all time highs during the next bull run?
Armstrong ended his thread about Bitcoin saying:
"You'll hear me continue repeating this message periodically. I want to teach the org how to think about it, and have you share these same ideas with candidates who are thinking about joining. Together we can stay focused on the long term and shift the world toward an open financial system."
View Comments and Join the Discussion!
Posted-In: Bitcoin Bitcoin Cash Ethereum Ethereum classic LitecoinCryptocurrency Markets General Best of Benzinga