Today In Cryptocurrency: Japan Money Laundering Crackdown, Market Flooded With ICOs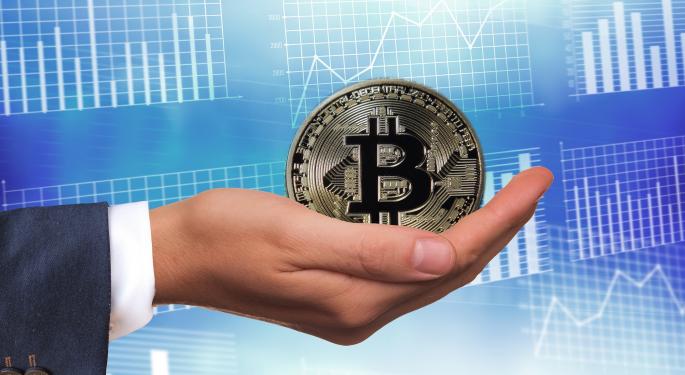 The cryptocurrency market finished yet another week on a low note Friday, with most major cryptocurrencies trading down more than 8 percent on the day. Here's a look at some of the headlines that were moving the cryptocurrency market today — and which currencies were on the move.
Headlines
The big news that rocked the cryptocurrency markets on Friday was reports that Japan's financial regulator has begun cracking down on crypto exchanges for money laundering. Japan's largest crypto exchange, bitFlyer, even announced it was suspending the creation of new accounts while it improves its verification process. Regulators are cracking down around the world after one recent study by the University of Sidney found that 44 percent of all bitcoin transactions are associated with criminal activity.
Elsewhere in Asia, Chinese police have seized 200 cryptocurrency mining machines allegedly used to steal 150,000 kW hours of electricity use. The latest bust comes just weeks after the 600 bitcoin mining machines were seized in northeastern China for the same reason.
BKCM founder and CEO Brian Kelly said on CNBC the market is getting flooded with cryptocurrency ICOs. Kelly said the ICO market is "very frothy," and pointed out that there were roughly the same number of ICOs in the first half of 2018 than in all of 2017.
Price Action
The Bitcoin Investment Trust (OTC: GBTC) traded at $10.18, down 4.9 percent.
Here's how several top crypto investments fared Friday. Prices are as of 3:30 p.m. ET and reflect the previous 24 hours.
Bitcoin declined 7.2 percent to $6,242;
Ethereum declined 8.2 percent to $482;
Ripple declined 5.9 percent to 50 cents;
Bitcoin Cash declined 10.2 percent to $782;
EOS declined 13.8 percent to $8.95.
The three cryptocurrencies with at least $1-million market caps that have made the biggest gains over the past 24 hours are:
WeAreSatoshi: $1.5-million market cap, 49.3-percent gain.
Uniform Fiscal Object: $2.2-million market cap, 36.2-percent gain.
NuBits: $3.2-million market cap, 26.0-percent gain.
The three cryptocurrencies hit hardest in the past 24 hours were:
Hexx: $7.9-million market cap, 44.9-percent decline.
FantasyGold: $1.3-million market cap, 37.9-percent decline.
CHIPS: $2.5-million market cap, 34.2-percent decline.
Related Links:
Today In Cryptocurrency: Blockchain-Powered Journalism, Congress Must Disclose Crypto Investments
Is The Price Of Bitcoin Becoming More Or Less Volatile After Security Breaches?
View Comments and Join the Discussion!
Posted-In: Bitcoin bitFlyer JapanCryptocurrency News Top Stories After-Hours Center Markets Best of Benzinga