Today In Cryptocurrencies: Buffett & Dimon Rip Bitcoin, $1.1 Billion Of Crypto Stolen In 2018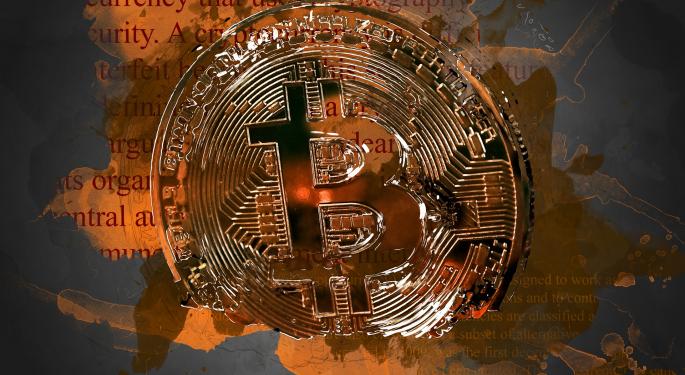 The cryptocurrency market continued its positive momentum on Thursday, with most major cryptocurrencies trading up more than 2 percent on the day. Here's a look at some of the headlines that were moving the cryptocurrency market today — and which currencies were on the move.
Headlines
Cybersecurity firm Carbon Black has reported that $1.1 billion in cryptocurrency has been stolen so far in 2018. The firm said the malware used to steal cryptos costs about $224 and makes it surprisingly easy to commit the thefts without any technical skills.
Following an op-ed story in the Wall Street Journal, Berkshire Hathaway, Inc. (NYSE: BRK-A) (NYSE: BRK-B) CEO Warren Buffett and JPMorgan Chase & Co. (NYSE: JPM) CEO Jamie Dimon once again ripped bitcoin in an interview with CNBC. Dimon has previously called bitcoin a "fraud" and urged investors to "just beware" on Thursday. Buffett, who recently called bitcoin "probably rat poison squared," said Thursday he has "set a high standard" when it comes to hating bitcoin as an investment.
VanEck has said it's applying for a third time to get a bitcoin ETF approved by the SEC for trading on a major U.S. market. VanEck's previous proposals were withdrawn after the SEC raised concerns related to investor safety, and the SEC has yet to approve a single cryptocurrency ETF up to this point.
Price Action
The Bitcoin Investment Trust (OTC: GBTC) traded at $12.70, up 2 percent.
Here's how several top crypto investments fared Thursday. Prices are as of 3:30 p.m. ET and reflect the previous 24 hours.
Bitcoin gained 2.1 percent to $7,692;
Ethereum gained 1.5 percent to $607;
Ripple gained 2.6 percent to 68 cents;
Bitcoin Cash gained 2.9 percent to $1,144;
EOS gained 5.4 percent to $14.30.
The three cryptocurrencies with at least $1-million market caps that have made the biggest gains over the past 24 hours are:
Zeitcoin: $4.9-million market cap, 65-percent gain.
GoldMint: $2.4-million market cap, 47-percent gain.
Elite: $3.2-million market cap, 42.4-percent gain.
The three cryptocurrencies hit hardest in the past 24 hours were:
Steem Dollars: $25.4-million market cap, 75.5-percent decline.
Zoin: $9.3-million market cap, 66-percent decline.
BunnyCoin: $2.4-million market cap, 47.3-percent decline.
Related Links:
Today In Cryptocurrency: SEC Chairman Says Cryptos Aren't Securities, Report Says Majority Of Exchanges Don't Verify Users
SEC Chairman Jay Clayton: Cryptocurrencies Are Not Securities
Posted-In: Bitcoin Carbon Black Jamie Dimon today in cryptocurrencyCryptocurrency News After-Hours Center Markets Best of Benzinga
View Comments and Join the Discussion!