Today In Cryptocurrency: SEC Chairman Says Cryptos Aren't Securities, Report Says Majority Of Exchanges Don't Verify Users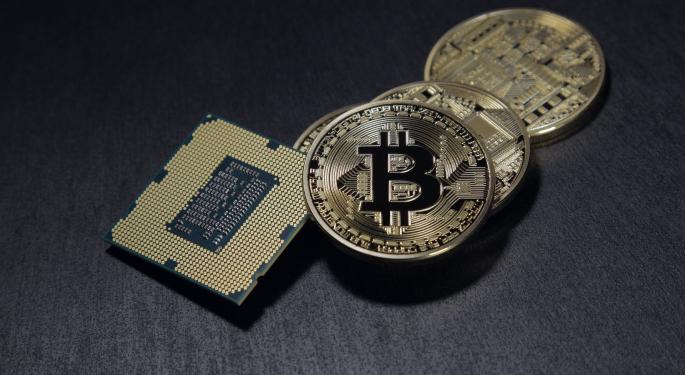 The cryptocurrency market cooled on Wednesday, with most major cryptocurrencies trading lower by more than 1 percent. Here's a look at some of the headlines that were moving the cryptocurrency market today — and which currencies were on the move.
Headlines
In an interview with CNBC, SEC Chairman Jay Clayton said true cryptocurrencies, which are digital assets designed to be "replacements for sovereign currencies" such as the U.S. dollar, are not securities and are not subject to U.S. securities laws.
"A token, a digital asset, where I give you my money and you go off and make a venture, and in return for giving you my money I say 'you can get a return,' that is a security and we regulate that," Clayton said. The SEC has no intention of changing its longstanding definition of a security, he said.
A new report by P.A.I.D. Strategies found that 68 percent of the major cryptocurrency exchanges in Europe and North America allow users to trade cryptos without any formal identification. Earlier this year, a study by The University of Sydney found that 44 percent of all bitcoin transactions are associated with some form of criminal activity such as money laundering.
Nasdaq Inc (NASDAQ: NDAQ) CEO Adena Friedman told Bloomberg that cryptocurrencies are at "the height of a hype cycle." Cryptocurrencies could provide a way to allow for more seamless commerce once they mature, but today's cryptocurrencies are "very much a speculative asset class," she said.
Price Action
The Bitcoin Investment Trust (OTC: GBTC) traded flat at $12.43.
Here's how several top crypto investments fared Wednesday. Prices are as of 3:45 p.m. ET and reflect the previous 24 hours.
The three cryptocurrencies with at least $1-million market caps that have made the biggest gains over the past 24 hours are:
The three cryptocurrencies hit hardest in the past 24 hours were:
Bitcoin declined 1.2 percent to $7,533;
Ethereum declined 1.8 percent to $598;
Ripple declined 2.3 percent to 66 cents;
Bitcoin Cash declined 3.2 percent to $1,112;
EOS declined 4 percent to $13.57.
Steem Dollars: $104.4-million market cap, 302.8-percent gain.
SmileyCoin: $1.7-million market cap, 89.4-percent gain.
BunnyCoin: $4.7-million market cap, 75.6-percent gain.
BuzzCoin: $1.5-million market cap, 51.6-percent decline.
Carboncoin: $1.1-million market cap, 49.4-percent decline.
SolarCoin: $11.8-million market cap, 23.8-percent decline.
Related Links:
Today In Cryptocurrency: Bitfinex Cyberattack, New SEC Crypto Chief
SEC Chairman Jay Clayton: Cryptocurrencies Are Not Securities
Posted-In: today in cryptocurrencyCryptocurrency News SEC Markets Best of Benzinga
View Comments and Join the Discussion!