3 Finance Books To Read At The Beach This Summer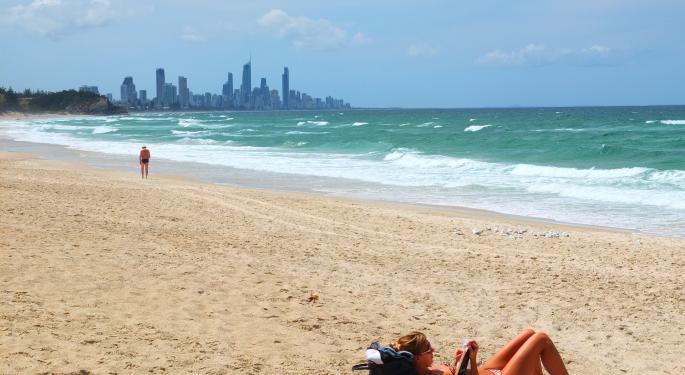 After pushing through a cold winter, nothing feels as good as when the warm weather creeps in. This is especially true if you live in the north, where the winter was especially long this year. If you're anything like me, the beach is already on your mind and you've started to curate your summer reading list.
Your summer reading list should be fun and informative. So, why not do some light finance reading? Here are some recommendations that'll help you make better financial decisions, whether you're looking to start using a robo advisor or scrape up enough money to stop eating ramen for dinner every night.
"The Truth Machine: The Blockchain and the Future of Everything" by Michael J. Casey and Paul Vigna
Everybody has been talking about blockchain over the last year. Feel like you haven't caught up with the craze? Here's your chance. The authors provide a detailed history, analysis and outlook for the technology. The authors get rid of (and at the very least, thoroughly explain) the jargon, too, so you never feel lost or out of the loop.
Both Casey and Vigna are considered experts in the blockchain and cryptocurrency worlds. Casey works at MIT Media Lab's Digital Currency Initiative and is on CoinDesk's advisory board. Vigna writes for The Wall Street Journal.
"This Is the Year I Put My Financial Life in Order" by John Schwartz
Author John Schwartz is a writer for The New York Times, who regularly writes a humorous investing column. You can tell - the book is definitely entertaining and Schwartz makes financial planning approachable and funny for all.
The books goes through an array of topics, based on the author's own experiences. He covers housing and insurance, bankruptcy, taking up a side hustle, having children, health, debt, life insurance and getting older. It's definitely a comprehensive read. And, just because he's a successful writer doesn't mean he hasn't struggled with money. His hiccups along the way make the book relatable; he's struggled with debt, moving woes and low pay.
Realted Link: Scott Wapner's 'When The Wolves Bite' Tells The Inside Story Of The Ackman-Icahn-Herbalife Feud
"Invested: How Warren Buffett and Charlie Munger Taught Me To Master My Mind, My Emotions, and My Money (with a Little Help From My Dad)" by Danielle Town and Phil Town
I'm always a little skeptical of one-size-fits-all plans, especially because everyone's financial situations are so different, but this book delivers. The authors claim this book has a "12-month plan to financial freedom." At the very least, you'll glean some helpful tips.
Danielle Town is the daughter of Phil Town, who wrote the wildly successful "Rule #1." Early in her career, her finances were out of control. Her father stepped in to help. Luckily, he knew what he was doing. He taught Warren Buffett-style value-investing. It worked. This book explains the journey to Danielle's financial freedom, including all the ups and downs.
Posted-In: Blockchain Warren BuffettCryptocurrency Education Markets General Best of Benzinga
View Comments and Join the Discussion!