Exclusive: MassRoots Files SEC Paperwork For Cannabis Industry-Focused Cryptocurrency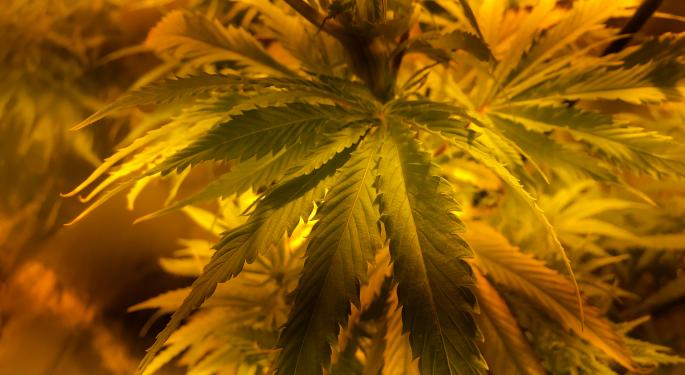 In an attempt to separate itself from the crowd and pivot toward a more profitable business model, cannabis media company MassRoots Inc (OTC: MSRT) has filed with the SEC to introduce a cryptocurrency.
The digital currency is "aimed at encouraging key behaviors within the MassRoots platform, such as high-quality reviews of cannabis strains, which management believes will incentivize user growth and stimulate our platform's overall activity," according to the Denver-based company.
MassRoots expects the digital currency to be used by legal cannabis businesses to transact and create customer loyalty programs, among other uses.
Related Link: Florida Rep. Carlos Smith On How His LGBTQ Identity Led Him To Cannabis, Gun Control Advocacy
ICOs: The Difference Between Securities, Utilities
As the SEC filing warns, there are no assurances that MassRoots will be "successful in developing blockchain-based solutions, that such solutions will be economically viable or that such solutions will be able to generate any revenue."
Most initial coin offerings that give birth to new cryptocurrency-based tokens haven't been regulated by the SEC in the same way that IPOs are, although some activists in the sector are advocating for government agencies and legislators involvement in order for the digital assets to be deemed securities.
If treated as securities, ICOs would be regulated to ensure adherence to anti-money laundering, know-your-customer and investor protection provisions.
For the time being, most ICOs are being positioned as utilities, "which do not have a framework and are speculative in nature, as there is no eonomic tie-in or commonality from the issuer to the token holder," Wall Street veteran Vincent Molinari recently told Benzinga. Molinari is the CEO of Liquid Markets Group and co-founder of the Blockchain Commission, which was launched at the United Nations General Assembly.
In this context, a few cannabis industry-focused cryptocurrencies like Paragon Coin, PotCoin and CannaSOS' PerksCoins have launched.
As mentioned in Benzinga's previous reporting, there are three primary factors to look for in ICOs:
Offerings that are issued within a regulatory framework.
Tokens that are backed by securities and not utility functions.
ICOs that are issued through broker dealers.
'A New Level Of Transparency And Disclosure'
By filing its cryptocurrency plans with the SEC, MassRoots is aiming to bring "a new level of transparency and disclosure to the blockchain ecosystem," CEO and co-founder Isaac Dietrich told Benzinga.
"We believe this cryptocurrency has the potential to greatly accelerate MassRoots' growth and stimulate the cannabis ecosystem as a whole. We plan to build MassRoots into a leading company in both the cannabis and blockchain industries."
Picture by Javier Hasse.
Related Link:
An Inside Look At High Times' $7M Acquisition Of Green Rush Daily, A Marijuana News Company
View Comments and Join the Discussion!
Posted-In: best marijuana stocks Blockchain CanabisCannabis Cryptocurrency News Markets Interview Best of Benzinga