This Blockchain Startup Sold The Most Expensive Crypto Ever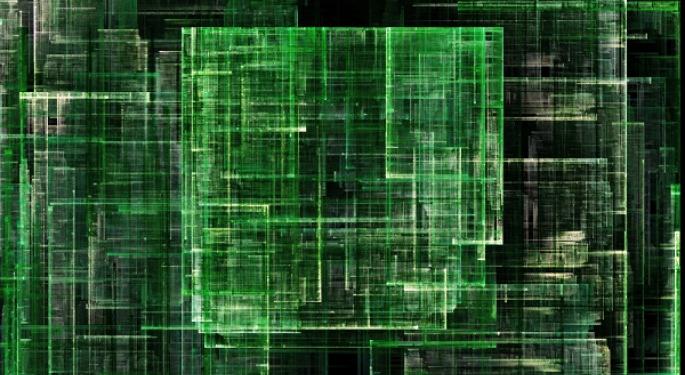 Elastos, a new open-source platform, is aiming to bring blockchain to the masses with a new "smart web" platform that it says is secure, platform-agnostic and respects digital rights. But there's another reason why the China-based blockchain startup is getting media attention.
The Elastos Foundation recently launched what is so far the most expensive token crowdsale in history with an initial price of 800 ELA tokens per 1 bitcoin (BTC). Most crypto crowdsales feature an initial token price of pennies on the dollar: usually between $0.01 to $0.20. Low initial prices are meant to entice investors with a large upside on the backend.
But at a bitcoin valuation of $12,000 the ELA token comes to $15 per coin. So how was the crowdsale received at this price point?
The firm was founded by a former Microsoft programmer, and his team is developing an operating system for the web which in theory will work on any device and enable access to applications without installing files or putting the user at risk of a data breach. The result? Elastos sold more than 6 million coins in its presale back in August 2017, and the firm just ended its crowdsale on January 22. The presale took place in China and raised nearly 4,000 Bitcoins and released 6 million ELA tokens. That's considered highly successful in the crypto world.
Decentralization is a key philosophy with most blockchain ventures. In this case, the China-based startup strives to serve its market with peer-to-peer DApps (decentralized applications) and a platform for what it says will be an "automated economy." These apps will be part of a distributed network that will act like an App Store or Google Play Store, only with no centralized control. In theory, users will all be able to access these applications with their devices without any additional infrastructure.
With the ability to assign IDs to digital content, Elastos says it can offer a new model for online purchases of things like movies, music, games and books. And it will create a P2P marketplace where smart contracts through the blockchain can instantly manage payouts in real-time.
So why did Elastos attract so much investor interest?
First, the crypto community has been bullish on blockchain innovation from China. And secondly, it's not often that a blockchain startup enjoys support from major institutions right out of the gate. For example, Elastos has gained support from Tsinghua University (a prestigious research institution on par with the likes of Massachusetts Institute of Technology), the TD-SCDMA Industrial Alliance and Foxconn Group. Advisors and backers of the project include NEO founder Da Hongfei and Wu Jihan, CEO of BitMain.
An experienced founder also helped.
The project is based in Shanghai and was first created in 2000 by Cheng Rong, a former senior software engineer at Microsoft. Chen built on his experience at Microsoft and wanted to create a platform where applications and services are not allowed to directly access the internet in order to reduce the risk of hacking or malware attacks. Chen's vision was ultimately developed into an open-source operating system for virtual machines.
To fuel a smart web ecosystem, Elastos is developing a robust credit system and a secure computing environment accessed by tokens. Users will be able to earn ELA tokens through video games, social apps, marketplaces and other applications. The open source operating system to create a general infrastructure for mobile phones and IoT devices.
How big is the opportunity? Gartner estimates there will be more than 20 billion devices connected to the internet by 2020.
The preceding article is from one of our external contributors. It does not represent the opinion of Benzinga and has not been edited.
Posted-In: Bitcoin Blockchain contributor contributors Elastos NEOCryptocurrency Markets Best of Benzinga
View Comments and Join the Discussion!