How A Hectic Cryptocurrency Month Will Set The Tone For 2018 And Beyond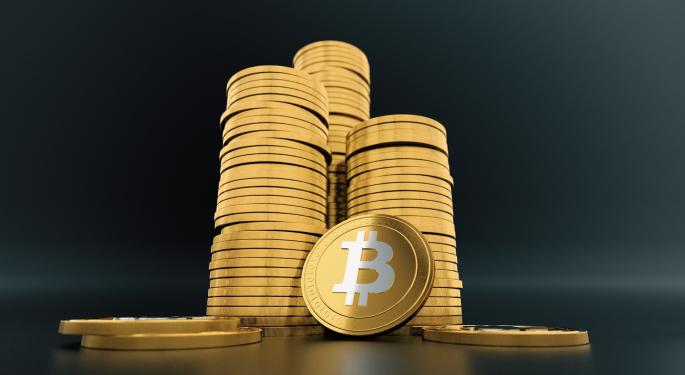 Thus far, 2018 has been far from steady or predictable for cryptocurrency investors.
January saw Bitcoin plummet following historic highs, cryptocurrency exchanges fold and face worldwide scrutiny and governments begin to make official stances against these investments.
If you're looking to get some skin in the game, you need to be aware of the major shifts that occurred in the past month or so, in order to adjust and adapt accordingly.
Consider the following points so you're in the loop and able to secure the best cryptocurrency investments.
Take Heed To The Bitconnect Fiasco And The Lessons Learned From It
Bitconnect piqued the interest of cryptocurrency investors because of the incredible amount of interest it garnered. Investors were receiving between .10% and .25% interest every single day, making it an amazing saving and investing vehicle, on top of a unique way to begin buying some Bitcoin.
Bitcoin capped out close to $20,000 in 2017, making new investors feel like they missed the boat. Since Bitconnect allowed not only an easy avenue for investors to purchase some Bitcoin, but also grow their money through lending it to others, many jumped at the opportunity.
However, all that changed this month when Bitconnect was forced to shut down its exchange. In order to lend the cryptocurrency, investors switched their Bitcoin into Bitconnect coin. This coin plummeted from approximately $440 to $35, leaving everyone scrambling.
From there, the company began receiving cease and desist letters, accusations of operating a Ponzi scheme and loads of bad press. Those following closely claim that the company is funneling investments into their ICO. Though they've shut down in the states, they're promoting heavily in Asian countries like Indonesia.
The lesson in all of this is that you can expect some big misses as the landscape of cryptocurrency shapes up. Securities divisions in Texas and North Carolina have taken aim at this exchange.
This set a precedent for individual governments to have more of a hands-on role in this investing playing field. You'll need to wear your skeptic hat as you continue to research since a sharp 43.7 percent decline is problematic no matter how volatile and uncertain new investments like these can be.
Stay Abreast Of Other Major Cryptocurrency Shifts
While the Bitconnect fiasco is the most glaring of the cryptocurrency shifts to happen recently, Bitcoin, Ripple and Ethereum also had some developments worth noting.
The amount of Bitcoin ATMs grew to more than 2,000 in 2017. This made it more possible for people to use Bitcoin to pay for everything from tattoos to Subway sandwiches.
This past month, however, saw Bitcoin drop by 45%, due in large part to media uncertainty and general panic to start the quarter. Governments in China and South Korea began enacting regulations that will hamper cryptocurrency miners and investors.
Since Bitcoin and other currencies are popular due to their unregulated nature, it would appear that we're experiencing the biggest governmental interferences since these currencies came into existence. You can expect more governments to test the market to see what sorts of regulations they can impose, which is reason for investors to keep a watchful eye on how this affects all cryptocurrencies, not just Bitcoin.
Starting Jan. 30, South Korea won't allow any cryptocurrency use with anonymous bank accounts.
It remains to be seen what other regulations will come down the pipeline, but investors will have to adapt.
The next few months will spell out a lot of details regarding the future of cryptocurrency, so staying tuned to these and other details will be vital moving forward.
The preceding article is from one of our external contributors. It does not represent the opinion of Benzinga and has not been edited.
Posted-In: BitConnect contributor contributorsCryptocurrency Futures Markets Best of Benzinga
View Comments and Join the Discussion!