Top Companies are Hiring!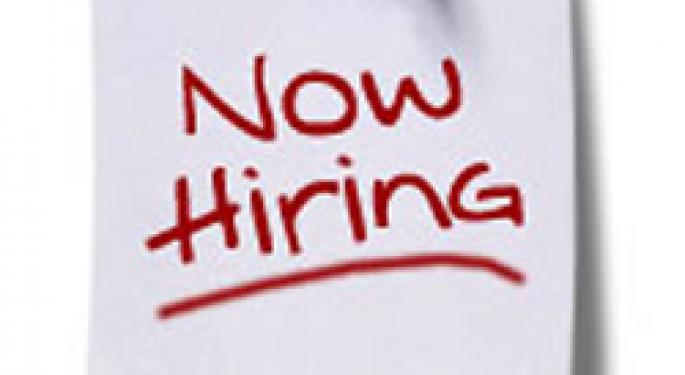 Top companies are now hiring, opening up 87,750 jobs. Interested? Keep reading.
1. Wegmans Food Markets have 1,500 jobs opening in everything from customer-service and chefs to department managers.
2. Google (NASDAQ: GOOG) currently has 1,000 positions to be filled at all levels of the organization and in locations spanning the globe.
3. Qualcomm (NASDAQ: QCOM) has 617 engineering and business positions opened.
4. Cisco (NASDAQ: CSCO) has 595 positions open with the majority of them in sales, HR, IT, marketing, finance, and manufacturing.
5. Whole Foods Market (NASDAQ: WFMI) has 1,160 positions opened in customer service, floral, seafood, and more.
6. Ernst & Young are hiring 622 people to fill everything from taxes and finance to customer service and strategic planning.
7. USAA is hiring 650 people to act as managers, advisors, financial planners, marketing managers, and more.
8. Nordstrom (NYSE: JWN) is also hiring 4,766 people to act as salespeople and professionals to assist with customer interaction.
These are only a few of several of the top companies that are hiring. These jobs could definitely assist with getting the job market back on the right track. Looking for a job? Look into these great companies.
View Comments and Join the Discussion!