Market Rumors: Research In Motion (RIMM) Looking For Suitors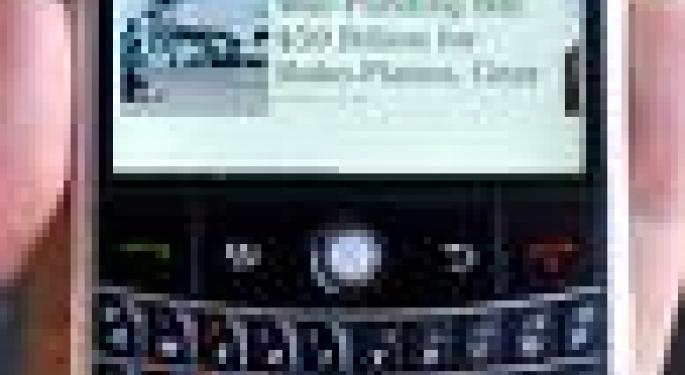 Smart phones industry leader Research In Motion (NASDAQ: RIMM) is rumored to be looking for suitable partners which would involve a likely takeover.
The company is going through one of the worst periods in its history with valuations at half levels, last seen since 2008. There are rumors that an industry giant like Microsoft (NASDAQ: MSFT) could be a candidate.
Although the market had been awash with such rumors earlier, this time things are different. Microsoft has made it known earlier about competition from Apple (NASDAQ: AAPL). The only logical way to compete with Apple's iPhone on the handset market is via RIM's Blackberry.
Other suitors include HP (NYSE: HPQ) which as a result of its takeover of EDS, is dependent on RIM's technology. RIM's takeover will be a consolidation process for HP which would result in complete control over the mission critical technology of RIM.
Alternatively, it's been said that the Co–CEOs of RIM Mike Lazaridis and Jim Balsillie are looking to pursue other interests. The rumors gain more prominence as both, though being the largest shareholders of RIM, hold less than 6% of equity.
View Comments and Join the Discussion!