Highest Ever Bail Set for Raj Of Galleon?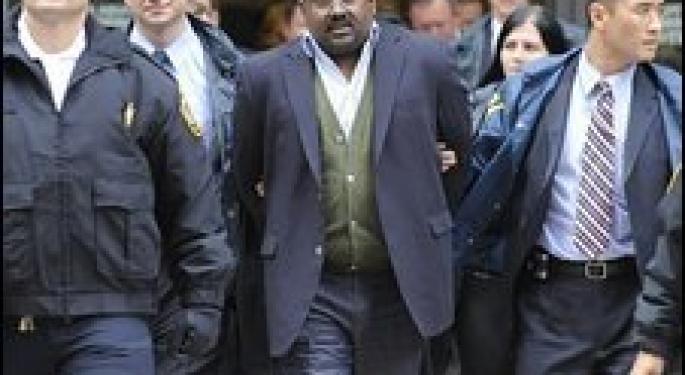 Raj Rajaratnam, the billion dollar hedge fund owner of Sri Lankan origin paid a whooping $100 mil bail and was released yesterday under conditions of restricted travel and on surrender of travel documents. Even though his lawyer Jim Walden claimed that the defendant was no flight risk (and tried to create an aura of mystery about why he would not flee), while the US District Attorney's office claimed he was a flight risk, U.S. Magistrate Judge Douglas Eaton approved bail.
This is decidedly the largest bail ever set in US history, and one of the largest ever set and paid for in the world. Recently, a $30 mil bail was set for Phillip Garrido, who had abducted 11-year old Jaycee Lee Dugard, kept her captivated for 18 years in his backyard in California, and sexually assaulted her. A $50 mil bail had been set for Clark Rockefeller, a German con artist who had kidnapped his own daughter, Reigh Storrow Mills Boss, on July 27, 2008.
Even though the Eighth Amendment to the United States Constitution, says that "Excessive bail shall not be required, ..." there is something incongruous about setting a $100 mil bail in a criminal charge. If the Judge really considers the defendant to be such a flight risk, isn't it better not to set a bail at all?
Posted-In: News Insider Trades Markets
View Comments and Join the Discussion!