Will President Obama's New Plans For Oil And Gas Exploration Have A Lasting Impact On Energy Stocks? Barron's (RIG, ESV, CVX, HES)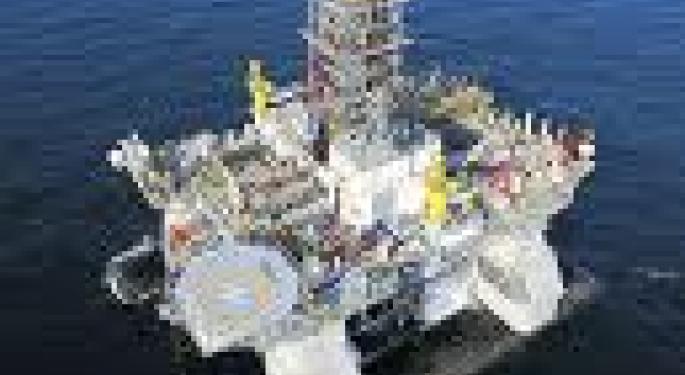 Barron's has released a report trying to gauge the impact of President Barack Obama's proposal for oil and gas exploration in the Gulf of Mexico. On Wednesday, Obama gave information on his plan to allow exploration activities along the Atlantic coastline, the eastern Gulf of Mexico and the north coast of Alaska. This would end a long time ban on drilling from the northern part of Delaware to the Florida's central coast.
Some parts of the proposed plan will require a nod from Congress before they are implemented. Energy stocks gained on the news of the proposal. According to Stifel Nicolaus analyst Thaddeus Vayda, the news comes at a favorable time for the energy sector. However, Barron's believes that it is too early to gauge what sort of impact the plan will have on U.S. energy stocks.
Obama's plan is also a way for him to appease Republicans, especially the ones who have ties with the oil industry. However, it will not be cake walk as the proposal could face some opposition from coastal states, but investors have reacted positively to the news. Shares of offshore drilling companies, which stand to benefit from the proposal, have seen a modest increase. Barron's suggests that it would be a better idea to stick with only those energy companies who have strong fundamentals, rather than going for companies whose success depends upon the implementation of the plan, which is still an uncertainty.
Among the companies in the sector, Stifel Nicolaus analyst Vayda picks Transocean (NYSE: RIG). Shares of Transocean closed 3.86% higher at $86.38 in trading on Wednesday. Meanwhile, Judosn Bailey, analyst at Jefferies & Co., likes Ensco International (NYSE: ESV). Ensco shares closed 2.59% higher at $44.78 on Wednesday. Other companies, which rallied on Wednesday, include Chevron Corporation (NYSE: CVX), which closed 0.70% higher at $75.83 and Hess Corp. (NYSE: HES), which closed 0.69% higher at $62.55. Both companies also have strong fundamentals and have been Barron's top picks in the sector previously.
Barron's warns investors to remain cautious and keep an eye on the development since everything is highly speculative currently. Stifel Nicolaus' Vayda says that investors should never forget OPEC's ability to drive prices. According to Barron's, the best bet would be to buy companies that are fundamentally strong and whose success does not entirely depend upon the passage of President Obama's plan.
Posted-In: Barack ObamaNews Barron's Politics Markets Movers Media General
View Comments and Join the Discussion!