A Quick Look At The Nissan Leaf Electric Car (TM, HMC)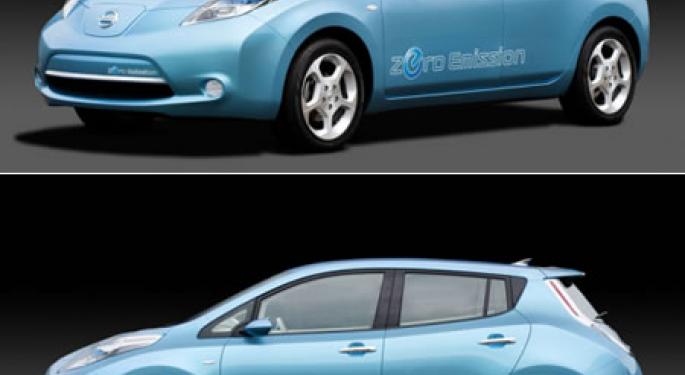 Today Japanese automaker Nissan announced a target price of $32,780 for its new Leaf electric vehicle when released in the United States this year.
The car, poised to challenge the Chevy Volt, Toyota (NYSE: TM) Prius and Honda (NYSE: HMC) Civic, will cost approximately $25,280 after a $7,500 tax credit for electric vehicles.
The Leaf is marketed as an alternative-energy, affordable family vehicle that promises a top speed of over 87 mph while offering a 100-mile range on a single charge based on city driving. A 480-volt source can be charged to 80% in 30 minutes; a standard 110-volt household source can charge the battery completely in 16 hours.
Nissan expects to take 25,000 orders for its new vehicle by December of this year.
View Comments and Join the Discussion!