James Altucher's Favorite Under $5 Stock: Star Scientific (CIGX)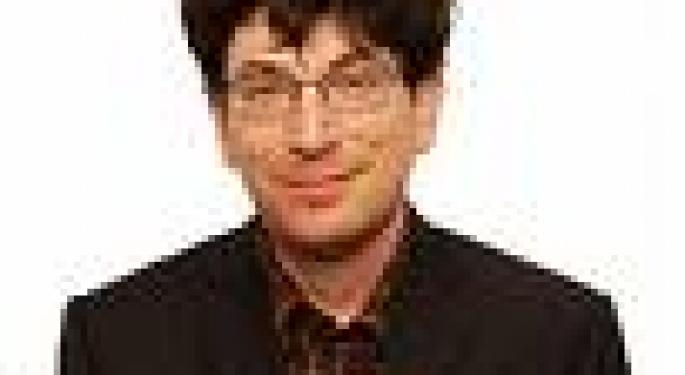 In an article on Seeking Alpha, James Altucher says that all stars seem to be aligned for a small-cap stock, Star Scientific (CIGX), whose shares he also possesses. Star Scientific is the manufacture of products such as CigRx, which help people overcome their smoking habits. CigRx contains chemicals that CIGX believes drive people to cigarettes. Apart from this, other factors that account for the recent run up in the stock and have driven the shares higher are:
There has been massive insider buying, following more than an 80% rally in the stock. CIGX's CEO has recently bought 2.3 million shares at $1.14 per share for $2.7 million.
CIGX's largest investor, Tradewinds Master Fund, has also raised its stake in the company. The fund bought 1.7 million shares at $1.14 per share after entering the stock in December at as low as $0.59 per share. Tradewinds Master Fund now has a state of over 16% and, as per SEC's new rules, it cannot sell the shares for the next six months.
Robert Roskamp, who started the Roskamp Institute conducting research on Alzheimer's disease, bought 769,000 shares for $1 million. He has also bought the right (a warrant) to buy an additional 1,000,000 shares for $1.50 per share. The chief scientist at Roskamp Institute, Michael Mullan, was instrumental in ascertaining the relationship between the buildup of the beta-amyloid protein in the brain and Alzheimer's. Meanwhile, Star Scientific is also engaged in the development of pharmaceutical products for the treatment of a range of neurological conditions, including Alzheimer's disease. There is a possibility that the institute is conducting its research on Star Scientific's product or Robert Roskamp knows something.
There has been a sudden rise in the open interest on the April calls to buy the CIGX stock at $3 per share. Some people are even willing to bet that the stock will go beyond $3.25 per share. The volume in this stock was sufficient to attract the interest of the optionMonster website that tracks unusual behavior in options.

CIGX shares have jumped 14.38% to $1.83 at 2:55 pm.
Posted-In: James Altucher Seeking AlphaLong Ideas News Options Markets Media Trading Ideas
View Comments and Join the Discussion!