Big Drug Cos. Are Slackers in Emerging Mkts.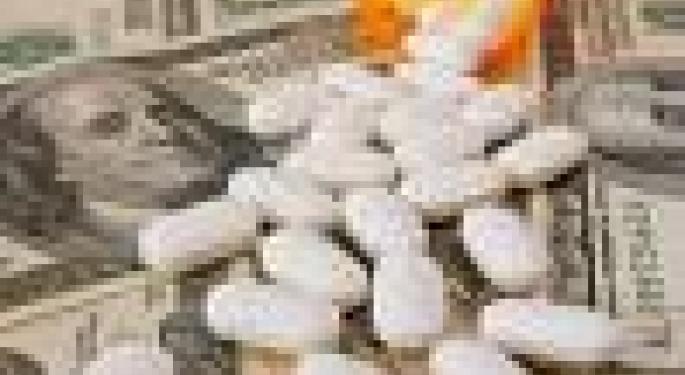 The leading drug makers aren't doing enough to gain market share in emerging markets, according to a report that was issued by IMS Health, a research company based in Norwalk, Conn., that tracks prescriptions and other data on drug sales. That's according to an article in today's New York Times.
Next year, the report predicted, drug sales in China will outpace those of France, and Germany, while Brazil will be buying more medications than Britain.
Unless the big U.S. drug companies move fast they will miss the big growth opportunities and cede those markets to local players, the report said. In the U.S. drug sales only grew 5% last year, and are expected to remain sluggish according to a Credit Suisse report. Even if health reform passes.
Emerging market drug sales represented 37% of industry growth, but by 2013 they will represent 48% of the growth.
God knows, I hope the big drug Cos. can make more money overseas so they wouldn't have to gouge yours truly. I wonder if some of the big drug companies are restricting their activities in emerging markets because those governments won't tolerate the prices that U.S. citizens tolerate, thanks to the politicians and lobbyists that are in their pockets.
Posted-In: Drug companies Emerging Markets IMS HealthNews Politics Topics Economics
View Comments and Join the Discussion!