Toyota's Mistake--You Pay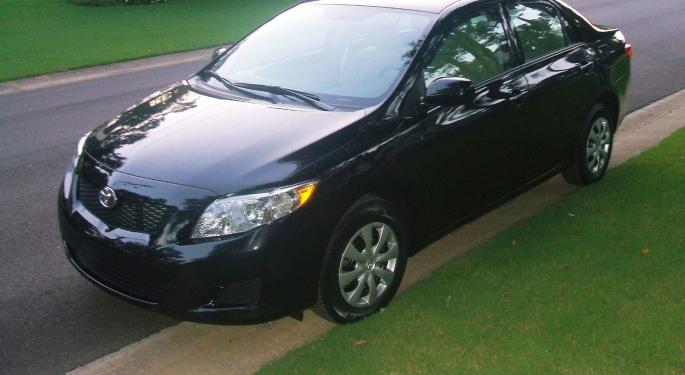 Toyota Motor Co. (NYSE: TM) has been in the news lately due to its various recalls. Company owner, Akio Toyoda, has appeared in D.C. several times in an effort to address the concerns that have been brought before him.
You would think in a situation like this the company would be striving to please customers and keep the company's name afloat. However, the truth is much more discouraging: Toyota's mistake--car owners pay.
Multiple acceleration complaints have been raised over the last few years, with many accidents and even deaths associated with the car's failure. Customers rushed to the dealership to have their car "repaired" only to hear later reports of repeated problems even after the repair.
When walking into a Toyota dealership in an attempt to trade in our 2009 Toyota Corolla as a result of our own experience with acceleration issues, we left in disbelief. The result? Even though we paid $21,000 for this vehicle a year ago, the car is only worth $10,000 for a trade in. We were told that they were sorry we did not feel "safe" but that was the best they could do. Ironically enough, the exact same car was selling on the lot (used) for $17,900.
Toyota messes up and still attempts to make a profit without adequately addressing customer concerns. Not only will the recalls continue to lower the Toyota quality in the eyes of consumers, but poor customer service and a refusal to make right a situation will also push consumers away.
My analysis: Avoid Toyota stock and cars.
Posted-In: Akio ToyodaNews Markets Personal Finance General
View Comments and Join the Discussion!