GM - Bob Lutz's Abrupt Retirement is a Surprise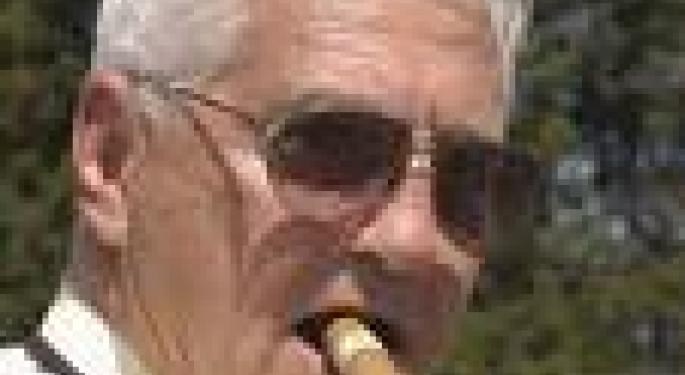 Just yesterday, GM Vice Chairman Bob Lutz, gave an interview with Bloomberg, and didn't mention anything about retiring, when asked. So the media were surprised when GM abruptly announced his retirement today. Lutz looked fit and displayed his usual verbal virtuosity. He's 78.
During yesterday's interview the Bloomberg reporter expressed more than the usual media obnoxiousness when he kept asking Lutz if there would be an IPO (initial public, stock offering) next year. Lutz repeated that GM would have to display serious improvements in profitability before an IPO offering. He finally agreed with the reporter that an IPO next year would be possible. However, after the reporter used the word likely he reluctantly agreed, after continual prodding. See my previous article, "GM's Bob Lutz Interview – Possibility of IPO Next Year." Bloomberg then used the headline, "Lutz Says - GM IPO Likely." It was one of the most blatant examples of a Pushy reporter putting words in someone's mouth.
Bob Lutz might be one of the most admired and experienced executives in the car industry. His collection of classic cars rivals Jay Leno's. Back in 2008 his reported salary was 6.9 million dollars.
Lutz has been working recently on the forthcoming electric-gas, Chvrolet Volt. At $40,000 it will cost almost double the price of pure electric cars like the Nissan Leaf and hybrid models already on the market. For that reason I doubt if it will be the savior of GM. Perhaps fallout from that project led to his retirement, or his reluctant admission that GM might have an IPO next year.
Posted-In: Bob Lutz chevrolet volt General MotorsNews
View Comments and Join the Discussion!