Merck & Co. (MRK) Agrees To Changes In Vioxx Settlement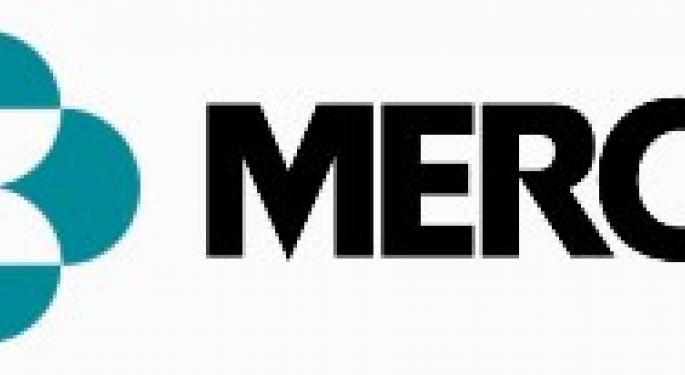 Merck & Co. Inc. (NYSE: MRK) agreed to settle shareholder lawsuits related to its withdrawn Vioxx painkiller by paying $12.2 million in legal fees, appointing a Chief Medical Officer and promising to improve its drug safety procedures.
Vioxx was withdrawn by Merck & Co. in 2004 after a study revealed that the drug doubled the chance of heart attack or stroke.
According to Harvard Medical School professor Jerry Avorn, Merck failed to conduct proper safety studies of Vioxx's risks and misled doctors about a study that showed Vioxx caused 5 times more heart attacks than the painkiller naproxen.
"There was a pattern of what I would characterize as systematic distortion that rose almost to the level of grotesque," Avorn said. "It was an embarrassment for me as a member of the medical profession that this was going on in presenting information to doctors in such a one-sided and lopsided way."
Merck amended its code of conflict to reflect changes brought on by the settlement.
"In all research endeavors that are sponsored by Merck, we will refrain from attempting to influence inappropriately the results and conclusions of such research," according to the code of conduct. "We strive for all communications with the medical community to be accurate, truthful and consistent with labeling."
Posted-In: Harvard Medical School Merck & Co. Inc.News Management Markets
View Comments and Join the Discussion!