Why I Still Like This One Gold Stock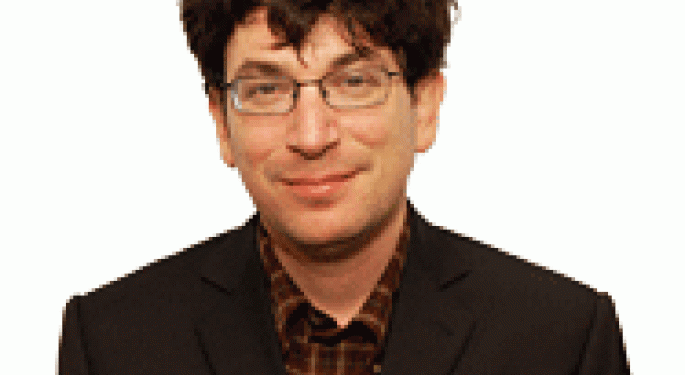 On July 27, I wrote about the only gold stock I'm buying, Kingold (NASDAQ: KGJI).
Since I've written about the stock, only good things have happened.
A) The stock is up about 80%.
B) The company got listed on the Nasdaq. I follow this stock every day and I can see the number of market makers that have begun following the stock has probably tripled since the Nasdaq listing. My guess is analysts will begin to cover the stock and being added to the Nasdaq will now allow mutual funds and more hedge funds to start buying the stock since there is more liquidity.
C) Perhaps most importantly, the stock released its earnings numbers on August 12 and the numbers could not have been better:
•Revenues were up 78% to $107mm. Up from $60mm in the same quarter last year. Interesting to note that their revenues for the entire year of 2008 were about $108mm
•Net income increased to $4.3mm for the quarter, up from $1.45mm in the year-ago period.
D) Valuation analysis: Q4 is always the best quarter of the year. Last year net income for Q4 was $8.8mm. Typically, Q2 in China is a dead season for gold. Lets assume similar growth quarter over quarter for Q1, Q2, and Q3, and then similar growth year over year in Q4. That would put Kingold at about $30mm in net income for 2010. With growth to come (assuming growth continues). Lets say growth does not continue at a 100% rate but at a 30% rate. If we give it a PEG (price/earnings divided by growth) of around 2 (the market average), the market could potentially value this up to $1.8bb. Lets cut that in half (I want to give it a China discount given the uncertainty, perhaps irrational, that the market treats China companies). Thats a $900mm market cap. The current market cap is $391mm at $9.37 a share. This can easily see a value of $20 a share or greater according to this analysis.
At the current price it barely trades at a little bit over 10 times what I expect 2010 earnings to be.
Additional factors that will effect the price:
•The rising Chinese middle class: over 50mm people per year are being added to the ranks of the middle class in China. Buying luxury items such as 24 karat jewelry becomes not only a right of passage for a newly minted member of the middle class but a store of value for anyone concerned about the eventual value of their Chinese currency. Because of the rising middle class, the size of the jewelry market has increased by over 400% since 1993. Additionally, after autos and housing, jewelry is the third largest consumption market in China.
•Does the company's success go up and down with the price of gold: No, although demand in gold certainly helps the company as more people want to buy their jewelry, the price of the commodity plays no role as the company locks in their spread the minute an order is placed. I would argue that a decrease in the price of gold might help the
company. They can pass price increases onto the consumer but they don't necessarily have to pass along price decreases so their spread will widen between the amount they purchase their gold for and the amount they sell a piece of jewelry.
I would never buy gold, the commodity (although, having just gotten married, I'm afraid I made my very first gold investment ever in the form of a wedding ring). Nor would I buy the miners like Newmont Mining (NYSE: NEM), AngloGold (NYSE: AU), Goldfields (NYSE: GFI) or the ETF for gold (NYSE: GLD) as they are too tied to the price of gold on a daily basis. Nor would I buy the mainstream companies like Baidu (NASDAQ: BIDU) or Sohu.com (NASDAQ: SOHU) that benefit from the rising China middle class as I view them as over-followed and fully valued. Why not buy gold itself? It's a commodity with zero industrial uses and eventually the price will fall back to its historical mean.
Much better to buy a company with 100%+ growth in earnings that trades for barely ten times earnings and is positioned to not only benefit from any increase in demand for gold but will not suffer if the commodity price itself goes down.
Disclosure: long KGJI
Posted-In: Long Ideas News Markets Trading Ideas ETFs
View Comments and Join the Discussion!