US Stocks Fell Yesterday, With News Of The Yuan Drawing Investor Attention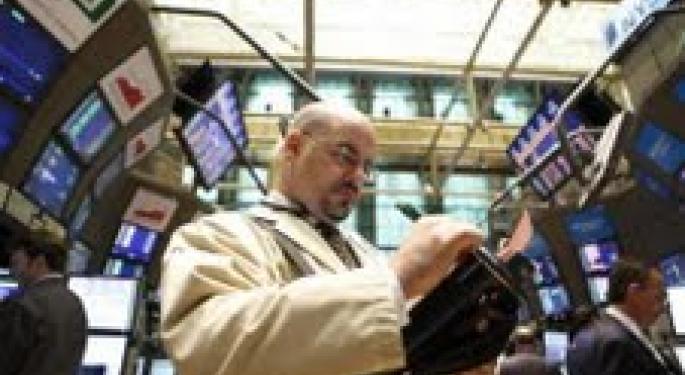 US stocks ended in negative territory yesterday, as markets focused on the speed at which China will revalue the yuan. Concerns over Europe's debt woes returned to the forefront, with France-based banking group BNP Paribas suffering a cut in its ratings.
Speaking of China's yuan decision, Balentine's chief investment officer Adrian Cronje said, "It's too early to tell if this is a fundamental regime change. There is a lot of speculation about whether they are going to follow through on this."
The Dow Jones Industrial Average fell 0.1%, or 8.23 points, at 10,442.41, after rallying more than 140 points in the session's early hours. The S&P 500 Index slipped 0.4%, or 4.31 points, to 1,113.20, while the Nasdaq Composite Index plunged 1%, or 20.71 points, to close at 2,289.09.
Of the 30 components of the Dow, 17 ended in the red. Among the 10 industry groups of the S&P 500, shares of consumer-discretionary companies declined the most.
Shares of aluminum maker Alcoa Inc (AA) surged 5.5% to $11.72 yesterday. Meanwhile, BNP Paribas SA was downgraded a notch by Fitch Ratings. The analysts cited "structural issues" in the business mix of the bank as the reason for the downgrade.
Equity strategist Peter Boockvar at Miller Tabak said, "Another reality of China's announcement, in addition to the growing pressure to raise wages in China, is the cost of imported goods, particularly those sold by U.S. retailers to U.S. consumers can only go up from here."
Read more from Benzinga's Markets.
Posted-In: Adrian Cronje Balentine Fitch Ratings Miller Tabak Peter BoockvarNews Intraday Update Markets
View Comments and Join the Discussion!