Economist: Western Oil Firms Must 'Innovate Or Die,' Iran Can Produce Oil For $1 A Barrel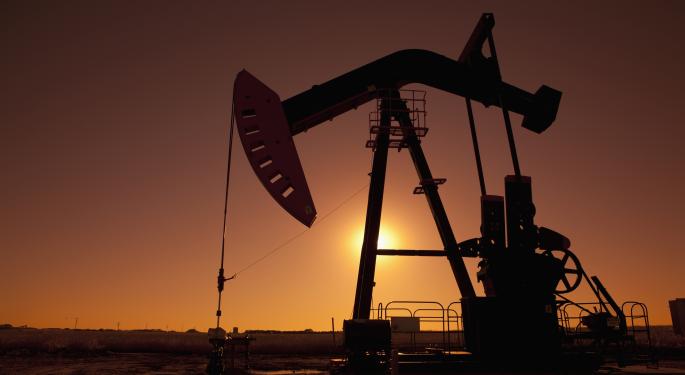 Anatole Kaletsky, an economist and journalist wrote an op-ed in The Guardian which argued that western oil firms must "innovate or die."
According to Kaletsky, western oil companies have already announced investment reductions of around $200 billion throughout 2015 amid low oil prices. The economist suggested this could be a blessing in disguise for oil investors - if only one key condition is met.
Kaletsky said that leading western oil companies must "face economic reality" and "abandon their wasteful obsession" with finding new oil. In fact, the 75 biggest oil companies are still investing more than $650 billion annuals to find and extract new deposits, representing "one of the greatest misallocations of capital in history."
Companies like Exxon Mobil Corporation (NYSE: XOM), BP plc (ADR) (NYSE: BP), among others, can "no longer hope to compete" with Saudi Arabia, Iran, or Russian companies that have exclusive access to reserves that can be extracted "with nothing more sophisticated than nineteenth-century nodding donkeys."
In fact, Kaletsky further pointed out that Iran claims to be able to produce oil for just $1 per barrel. Meanwhile, the country's reserves is second only in the Middle East to Saudi Arabia, and will be "rapidly developed" once international sanctions are removed.
"For western oil companies, the rational strategy will be to stop oil exploration and seek profits by providing equipment, geological knowhow, and new technologies such as hydraulic fracturing ("fracking") to oil-producing countries," Kaletsky wrote. "But their ultimate goal should be to sell their existing oil reserves as quickly as possible and distribute the resulting tsunami of cash to their shareholders until all of their low-cost oilfields run dry."
Posted-In: Anatole Kaletsky Iran oil Oil Oil Reserves the GuardianCommodities Markets Media Best of Benzinga
View Comments and Join the Discussion!