Oil, the Fed and the Canadian Dollar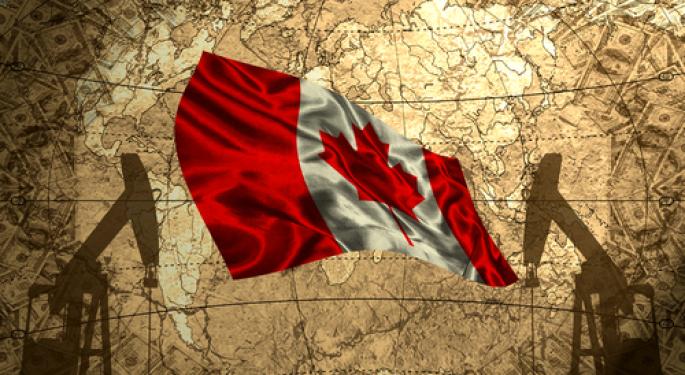 USD/CAD pair went back and forth during the session on Monday, ultimately deciding very little. Granted, the candle was negative, but it is simply grinding sideways after making a fairly strong move above the 1.06 resistance level. This market is very sensitive to the nonfarm payroll numbers, and the fact that it was only slightly better than anticipated last week makes this market still a little bit of a question and an enigma for traders.
It is believed that there is a massive support region below, going from 1.05 to the 1.06 handle. Because of that, it's going to be very difficult to short this market, and traders should be more likely to buy supportive candles in that region than anything else. The 1.07 level above is resistance, but ultimately this market can head to the 1.10 handle, given enough time.
Oil and the Fed.
Oil markets will continue to drive the Canadian dollar as per usual, and they do look a bit soft at this moment. It would be difficult to expect the pair to move massively over the next couple of weeks, simply because we are heading towards the end of the year. However, I begin to wonder whether or not this move hasn't just simply been a potential look into the future for 2014?
This pair does tend to go sideways for long periods of time, and then suddenly make an impulsive move in one direction or the other. Perhaps that's what it is getting ready to do, but right now traders need to see the daily close above the 1.07 level in order to be confident enough to hold onto this trade for any length of time to the upside, or some type of nice looking hammer or something of that ilk down towards the 1.06 handle in order to buy for the short-term. Selling is not possible until we get below the 1.05 handle, and at that point in time, it's going to be a bit of a fight for the bearish traders out there.
The following article is from one of our external contributors. It does not represent the opinion of Benzinga and has not been edited.
Posted-In: Commodities Forex Markets
View Comments and Join the Discussion!