The New European Cannabis Frontier — Clever Leaves Is Positioned For Success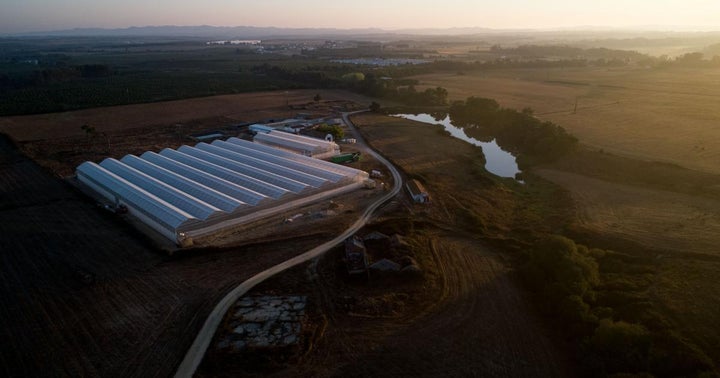 Clever Leaves Holdings Inc. was a sponsor at the Benzinga Cannabis Capital Conference on February 25-26, 2021. The information contained in this article in no way represents investment advice or opinion on the part of Benzinga or its writers and is intended for informational purposes only.

While many await the fate of cannabis in the U.S., the European cannabis market is becoming increasingly viable and even showing potential to exceed the U.S. cannabis market in the long term. From geographical advantages, subsidized pricing, cost-effectiveness and portfolio diversification, companies are rushing to get a foothold in the European Union (EU) cannabis industry.
For example, Curaleaf Holdings, Inc. (CSE:CURA) (OTCQX:CURLF) recently entered the European cannabis market with a $286 million acquisition of EMMAC Life Sciences, which currently has a presence in 8 European countries, including cannabis cultivation operations in Portugal. This acquisition brought renewed attention to a potentially lucrative window of opportunity in Europe that has been overlooked in the past.
EMMAC is not the only cannabis company to keep an eye on the EU. Clever Leaves Holdings Inc. (NASDAQ:CLVR), a leading multinational operator and a licensed producer of pharmaceutical-grade cannabis and cannabinoids, is another company with a presence in Europe, including in Germany and Portugal, where it maintains a GACP-certified cultivation facility. In addition, Clever Leaves has operations in the U.S., Canada and Colombia, among others.
A recent report revealed that the European cannabis market is expected to reach $36,997 million by 2027 from $3,498.1 million in 2019, with a CAGR of 29.6% from 2020 to 2027.
Here's what you need to know.
Good Manufacturing Practices And The EU
To be part of the EU cannabis market, companies need to be in compliance with extremely rigorous regulatory standards of health and safety — this differentiator ensures the highest levels of quality as a global player.
According to The World Health Organization (WHO), good manufacturing practices (GMP) ensure production consistency, testing, stability and rigorous control according to these standards. Above all, it is a way for manufacturers to guarantee that consumers are not put at risk due to a lack of safety, quality or efficacy in the production and extraction processes. EU GMP is typically difficult to obtain because it has a number of procedures, traceability requirements, documentation and a significant upfront cost.
Clever Leaves has GACP-certified cultivation in Colombia and the only cannabis EU GMP-certified, post-harvest and extraction operation in Latin America.
Additionally, Clever Leaves is a licensed producer in Portugal with an 85-hectare property, 1 hectare of existing greenhouse and expansion underway, and a vision to construct GMP-certified pharmaceutical and processing facilities.
Clever Leaves Global Footprint
Clever Leaves' distribution network and global footprint have a foundation built upon capital efficiency and rapid growth. The company is well-positioned to take advantage of the opportunities of the EU market.
In Germany, Clever Leaves has a 14% ownership of a GMP-certified pharmaceutical distribution company, Cansativa GmbH. The company's operations throughout Europe offer a significant advantage as cannabis regulations develop and Clever Leaves continues to expand on its network of partner businesses in the region.
This week, Clever Leaves announced a partnership with a leading European pharma company, Ethypharm, to market EU GMP-certified medical cannabis products to patients in Germany.
Clever Leaves has business alliances that expand in countries including the U.S., Germany, the U.K., Israel, Brazil and Australia, among others.
Corporate Highlights
Clever Leaves is a multinational cannabis company with an emphasis on ecologically sustainable, large-scale cultivation and pharmaceutical-grade processing.
The company boasts EU GMP, INVIMA GMP and GACP-certified Colombian cultivation and post-harvest facilities; it is in the process of obtaining GMP certification for Portuguese operations.
© 2021 Benzinga.com. Benzinga does not provide investment advice. All rights reserved.
---