Cannabis Investing According To GAARP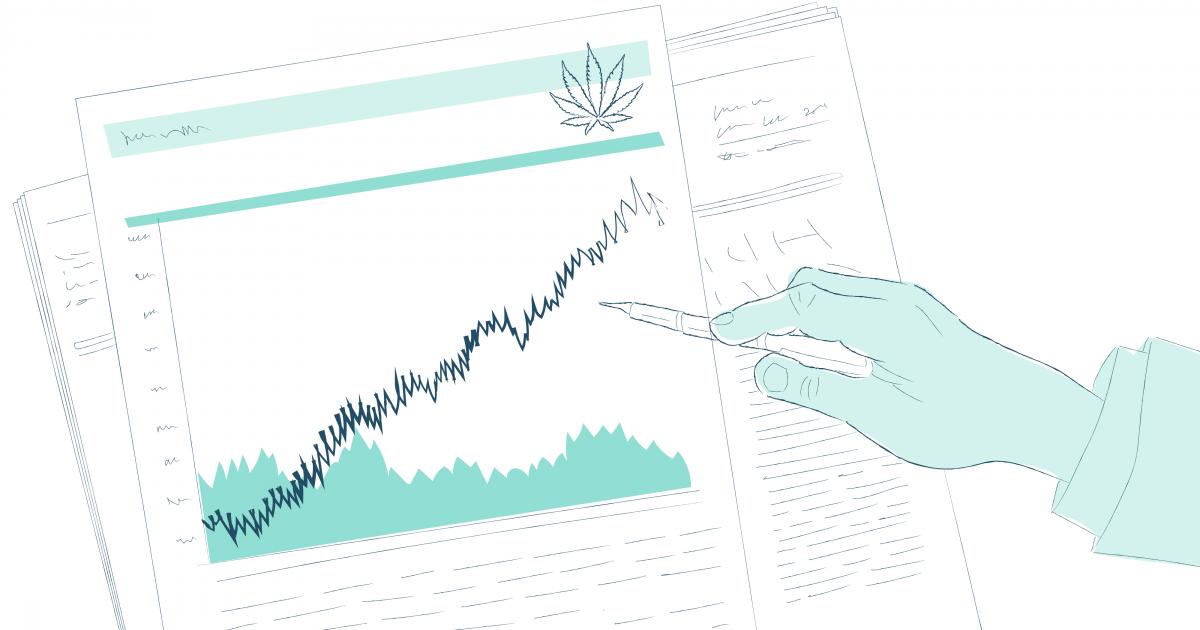 And why we believe Cannabis is the Greatest GAARP (Growth at a Reasonable Price) Story of a Generation.
by Morgan Paxhia, co-founder of Poseidon.
As investors in cannabis for the last 8 years, we have managed through more than most could fathom in a lifetime. We had one of the most detested 100X returns. We lost bank accounts, we experienced insurance premiums skyrocket due to bad underwriting and early industry frauds. We invested in companies from inception when they had just a few dozen employees to thousands today. We saw forest fires destroy lives and farms, saw companies raided by armed criminals. All told, this industry is not for the faint of heart for those that live in it, work in it, or manage investments. We remain committed because the leaders of the industry view the enormous upside to be gained.
In the process of global legalization, there are still massive investment return opportunities ahead. The federal laws in the US have largely kept institutional investors on the sidelines, shutting them out from a booming growth opportunity. 2020 has been one of the most extreme years with many events noted above happening this year alone. In addition, we have seen speculation hit levels we have not seen since '99-'00 with investors bidding up growth stocks, the acceptance of rampant option trading, and a red hot IPO market.
However, cannabis has not participated in this speculation at all. We have seen very little inflow of capital this year, holding valuations down, while fundamentals improve dramatically. Below is a chart comparing this distortion and highlighting how incredible the opportunity is in cannabis. Investors have the ability to participate in both public and private cannabis companies at entry points ranging from incredibly cheap to significantly undervalued on a relative basis. We'll take that spectrum any day, knowing where many of the companies are positioning themselves for the years to come.
A simple rule of thumb when looking at growth:
Source: Verdad
Taking this into consideration, the next chart shows well-known tech companies versus a few Poseidon portfolio cos. Upper left quadrant above is a key attribute for our portfolio companies.
The following two charts show a more comprehensive look at the public MSO valuation set via Needham:
When we started investing in 2014, the total addressable market (TAM) of legal cannabis in the US was in the low billions of dollars. There have been ebbs and flows along the way, but the trend has been our friend with billions more growth ahead of us. Below is a chart from Cowen showing the growth prospects and the potentially additional growth should we see favorable ballot outcomes & legislative action. As a result, 2025's TAM is projected to be $30 to $40 billion or about a double from today's market size.
Cowen specifically notes Green Thumb Industries (GTI) as a potential prime beneficiary of these potential outcomes:
Source: Cowen
We have always tried to focus on companies who are building real businesses and prefer the GAARP, rather than hype. We continue to see quality companies separate from the rest and are glad we did not invest in these other names, even when it seemed like a popular ticker. Q3 served up additional reality here, with MedMen as a perfect roundtrip story of exuberance based investing that RTOd at $1B and then landed with a resounding thud on their preliminary Q3 at a price target of $0.00 from the same group (Canaccord) that underwrote their massive RTO price:
We will end with a little Goldilocks and The Three Bears, 2020 stock market edition:
"Growth Stocks are too hot
Value Stocks are too cheap
US Cannabis is just GAARP"
SEE ALSO:
Lead image by Ilona Szentivanyi. Copyright: Benzinga.
© 2020 Benzinga.com. Benzinga does not provide investment advice. All rights reserved.
---