Saucey Founder: 'It Sucks' That Weed Is Illegal In NY, But Big Plans In Play For 'East Coast Brand'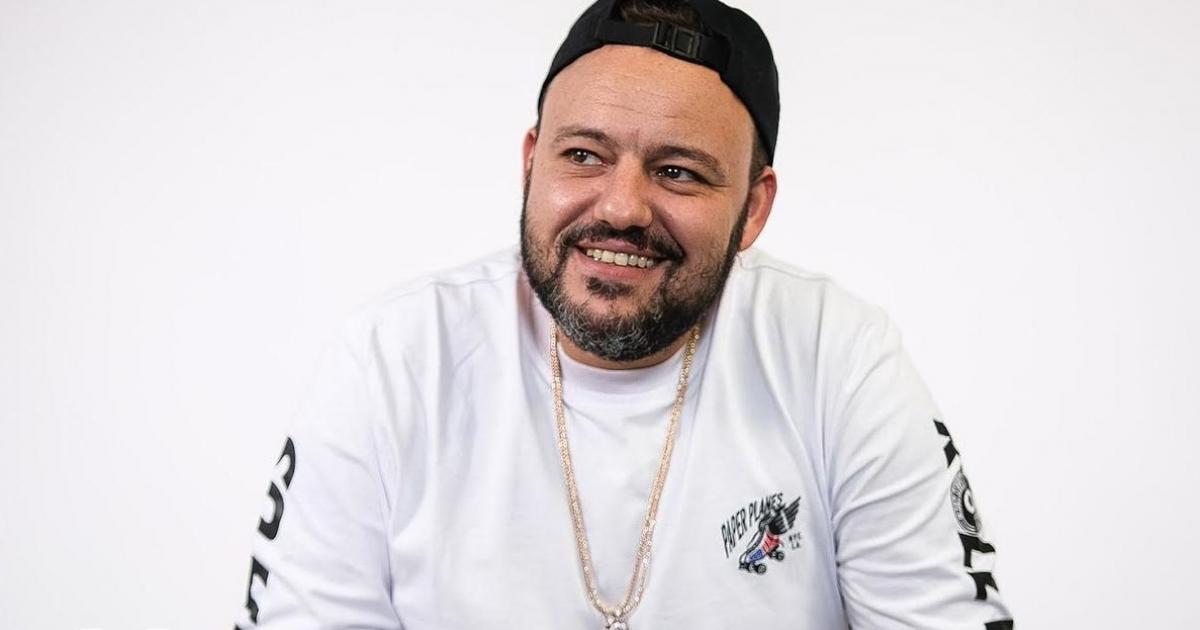 New York Gov. Andrew Cuomo recently said that he will be including cannabis legalization in his upcoming budget proposal in early 2021.
This thrilled Booklyn native and weed entrepreneur Alex Todd.
Before he launched Saucey Farms and Extracts, touted as a "luxury cannabis brand," Todd was a celebrity jeweler.
Among his big-name clients are Jay-Z (Shawn Carter), Rihanna and Kevin Hart.
He's now partnering with hip-hop artist Jim Jones on new cannabis products.
Todd spoke with Benzinga about a variety of topics, including:
What marijuana legalization would mean on both macro and micro levels
The effect that the COVID-19 pandemic has had on the cannabis industry
How the recent Election Day bodes well for weed reform
How his NY upbringing affected the way he does business
Expungement of felony records for cannabis offenses
Read on for more.
BZ: How did you meet Jim Jones? And what made him an ideal partner?
Todd: I actually met Jim at Roc Nation's [Jay-Z's company] office. We hit it off right away. When I started working on Saucey, I knew he would be a perfect fit with his authenticity. His knowledge of the cannabis industry is what made him the ideal partner. He's a 24/7 smoker, so he knows what a good quality product is. He's so well-versed in the cannabis space. You know that whatever he's smoking his authentic — and he's relatable.
How did your Brooklyn upbringing affect the way you do business?
My parents came to this country with literally $200 in their pockets, and probably less by the time they got here in 1972. They moved to the Bronx when they first came here and they literally had nothing. No language. No money. So we had to figure it out.
When I was born, they moved to Brooklyn, and all I knew from then on was the hustle. Growing up in that environment and being raised by hard workers was tough. At one point, my mom had to go to Russia to work and I had to live with my grandma. But seeing that hustle in my family and seeing what they went through to make our lives better, I think that instilled a lot in me and what I do today.
Does it annoy you that you can't do business in your home state?
I think things are getting a little bit better, but it sucks. Our whole brand is an East Coast brand that we had to bring over to the West Coast because there's no availability for us to do it in our hometown. I had to pick up my whole family, move across the country to do what I love, in order to make the business successful because of the politics. The laws and regulations in our home state doesn't let us do it. Hopefully things are changing, but it's horrible.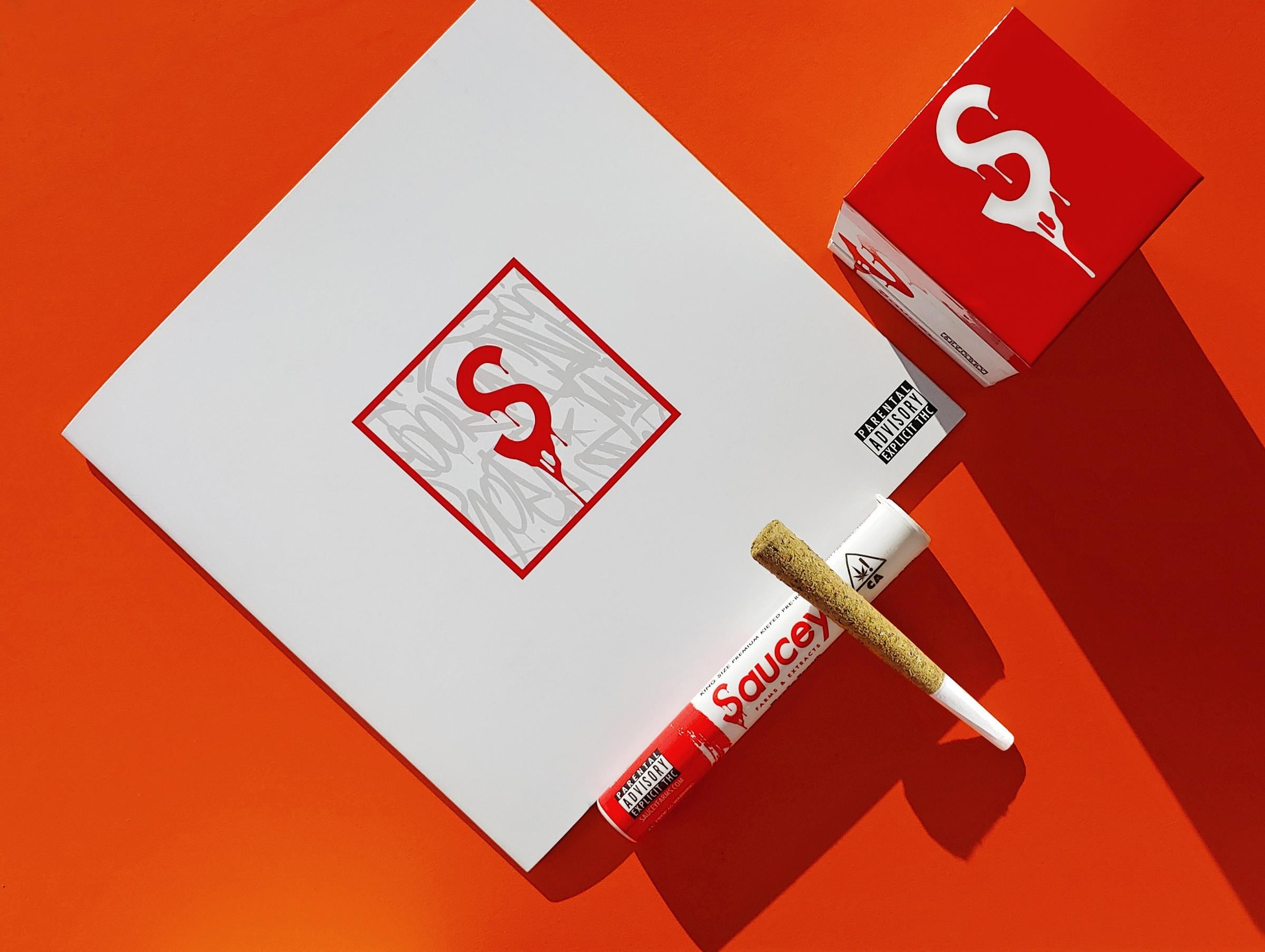 What did marijuana's big Election Day mean for you?
Since New Jersey passed recreational, I think New York is about six months to a year maximum away before they do it, so I'm excited about that whole thing and to be able to bring Saucey to the East Coast, really take over and be that prominent brand on the East Coast. That was our goal originally.
What does it mean for the industry?
As far as the industry, I think it's great that you also have Montana, which no one ever thought would come close to legalizing in any sort of form. You have South Dakota also — no one ever thought they'd legalize, even medically. I just think it's great. It creates more jobs [and] creates tax money which is desperately needed by the economy right now. I see zero wrong or zero foul with what can come out of it.
It's only positive: more jobs, more tax money, more opportunities, more money flowing, and that doesn't even count all the medical benefits that affects so many people that have to leave states sometimes because their state doesn't even offer medical coverage or medical use of marijuana.
In the past, they've had to pick up their whole family and move to different places in the country, which is sometimes uncomfortable for people, so this is great. The more states the merrier.
The COVID-19 pandemic got worse. What's the effect on the cannabis industry?
COVID has had a very positive effect on the cannabis industry — for the producers, the retailers and I believe everyone involved in the industry.
Why? Because it was marked an essential business, meaning that when all businesses had to close down back in March and April, we were deemed essential. We were able to stay open, continue working when most people shut down and continue to create revenue, and prices on the wholesale farming side went up tremendously.
In general, the business itself has picked up tremendously. There's been a big influx of investor capital that has been coming back into the industry, because it was deemed essential and people are looking for other places to put their money where they feel safe in situations like this.
We don't know when this will really end — we don't have an end to it. We're hoping that there's going to be a vaccine and people are going to take it. But in reality we don't know when this is going to end.
Any difference now vs. earlier in the year?
I think when we first shut down there was a large influx of business. In terms of the retail stores that we delivered to — from what I was gathering — people were coming into stores less but they were buying more when they came into the store.
Now, with what's happening and us possibly going into another shut down, it's pretty much the same situation. People are coming in less, but are buying a lot more when they do come in.
Is Saucey doing anything to support the expungement of felony records for cannabis offenses?
At this time, Saucey regularly donates to the REFORM Alliance, a criminal justice reform organization dedicated to eradicating outdated probation and parole laws and policies that perpetuate injustice in the U.S. and reducing the number of people unjustly stuck in the system.
We are currently working on additional initiatives and partnerships focused on combatting the injustice in the cannabis industry and fighting for social equity.
Why is President-elect Joe Biden's promise to expunge records important for the industry in 2021?
I don't think there should be a single person in jail for selling marijuana or using marijuana when there are corporations and people that are about to make — or have already made — billions of dollars from this industry that have never done a day of jail time for selling marijuana.
There are so many people that are in jail for 20-30 years for the same thing that other people are wearing a suit and doing to make billions of dollars.
That doesn't sit well with me, and that shouldn't sit well with anyone else. For me, I love seeing people like Freeway Rick Ross — not to be confused with the rapper — selling legal cannabis in California, after doing time for selling major drugs.
Now, he's able to go and do something that he's been good at his whole life, legally. By expunging felony records and getting people out of jails for cannabis-based offenses, those people will have the opportunity to do what they were doing legally and become great business owners, make a name for themselves and contribute to the economy.
I'm excited. Like I said, I don't think anyone should be in jail for selling marijuana at all. Going forward, and looking at the past, no one should be in jail for selling weed.
Courtesy images.
© 2020 Benzinga.com. Benzinga does not provide investment advice. All rights reserved.
---