Earnings Roundup: Choom, Red White & Bloom Brands, WeedMD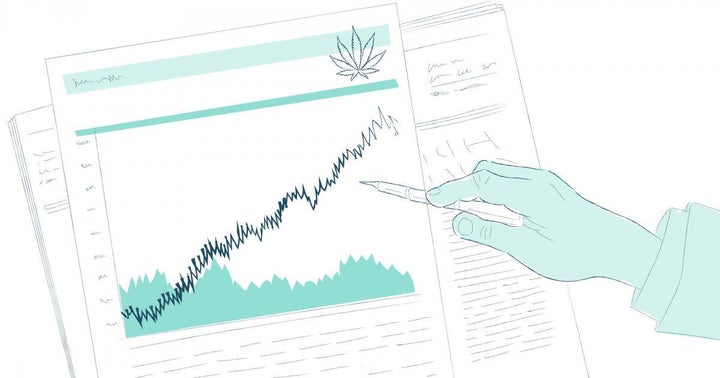 Choom Discloses Achieves Positive Adjusted EBITDA
Hawaii's Choom Gang-inspired retail cannabis company Choom Holdings Inc. (CSE:CHOO) (OTCQB:CHOOF) posted first-quarter 2021 revenue of $6.1 million. That's up by 50% from the prior quarter.
Its gross margin was roughly 36%, compared to 33% in the fourth quarter of fiscal 2020.
Choom's quarterly salary and wages reached $1.1 million accounting for 18.24% of revenue, which compares to $0.8 million or about 20% of revenue in the previous quarter.
It achieved a positive adjusted EBITDA of $35,000.
Following a new store growth strategy, Choom plans to open a new retail location in Yaletown, Vancouver for January 2021; re-opened the Westlock store location; and re-opened Camrose 48th.
Red White & Bloom Brands Reports Adjusted EBITDA Loss
Red White & Bloom Brands Inc. (CSE:RWB) (OTCQX:RWBYF) generated revenues of CA$6.09 million in the third quarter ended Sept. 30.
The company also noted that its unaudited pro forma revenue, which counts its pending acquisition of PharmaCo and finalized purchase of Platinum Vape, and takes the acquisitions had happened on Jan. 1, 2020, would have reached around CA$48 million for the quarter.
Its adjusted EBITDA was a loss of $5.66 million for the quarter, and also negative $2.89 for the nine month period. Gross margin before fair value impacts was 69%.
Red White & Bloom Brands highlighted several milestones achieved in the recent period, including a $25 million financing deal and the purchase of Platinum Vape.
Red White & Bloom chair and CEO Brad Rogers said in a statement: "We are continuing to move forward with our plans to close on our other pending acquisition in Michigan, and have now set our sights on additional THC opportunities elsewhere in the US while fortifying our current operations."

WeedMD Had Lower Net Sales, Negative Adjusted EBITDA In Q3

WeedMD Inc. (OTCQX:WDDMF) disclosed third-quarter net sales of CA$6.3 million, compared to CA$6.7 million in the same period of 2019.

Medical-grade cannabis producer further reported 8% growth in net revenue quarter-over-quarter.

Its gross profit before adjustments in fair value was CA$70,000 for the quarter, seeing a CA$1 million increase from the prior quarter, thanks to the bigger volume of sales.

Toronto-headquartered cannabis company achieved an adjusted EBITDA loss of CA$5.3 million, which compares to an adjusted EBITDA loss of $2 million for the corresponding quarter of 2019.

During and subsequent to the third quarter, WeedMD started shipping its Color Cannabis-branded 510 vaporizer cartridges to the Ontario Cannabis Store and signed several deals, including a supply agreement with Pax Labs Inc., a commercial arrangement with Fire & Flower (OTCQX: FFLWF) and an exclusive licensing agreement with Mary's Medicinals.

In addition, this September, WeedMD ensured a $30 million credit facility with LiUNA Pension Fund of Central and Eastern Canada.

"Our revenue growth quarter-over-quarter demonstrates the current momentum we are seeing in our business, particularly in our adult-use segment where consumer appeal for our Color Cannabis products continues to grow," WeedMD CEO Angelo Tsebelis. "With our expanded national sales team, we are making steady traction in establishing new retail accounts and shipping product across the country at a faster pace. We remained highly focused on delivery of our expanding quality product portfolio to consumers during the quarter in the adult-use market and our proprietary direct-to-patient medical channel leading to improved margins going forward."
© 2021 Benzinga.com. Benzinga does not provide investment advice. All rights reserved.
---