Cannabis Movers & Shakers: Blueberries, Harborside, HEXO, Christina Lake, RespireRx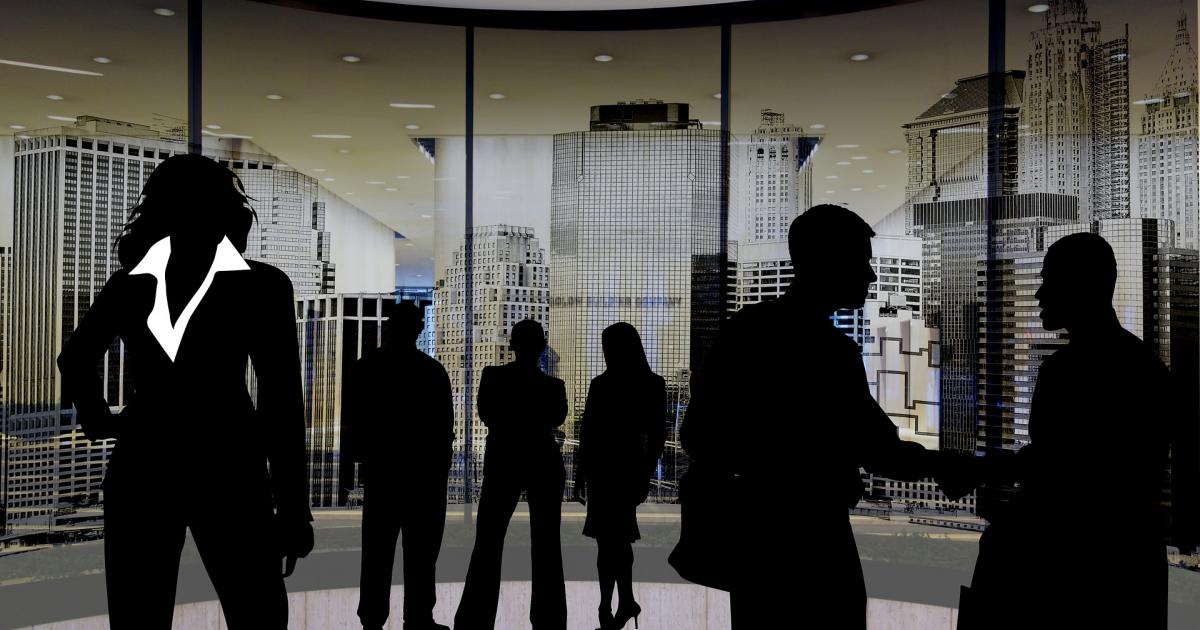 Here is a summary of the latest leadership changes within the cannabis industry.
Blueberries Parts Ways With CEO Camilo Villalba
Latin American medicinal cannabis producer Blueberries Medical Corp. (CSE:BBM) (OTCQB: BBRRF) confirmed Monday that Camilo Villalba resigned as CEO due to "unanticipated circumstances."
Villalba would retain the role of company "consultant," focusing on reducing costs and preserving capital. There's an "enormous potential both with the company and medicinal cannabis sector," Villalba said.
Blueberries named Executive Chairman Christian Toro Interim CEO.
Separately, the company also obtained the Colombian Agricultural Institute's approval to register its nine psychoactive THC-dominant strains with the national cultivar registry.
Earlier this year, the company secured C$1 million ($740,000) in financing through a non-brokered private placement offering of unsecured convertible debentures.
Harborside Poised To Elect New Board Of Directors
Cannabis company Harborside Inc. (CSE:HBOR) (OTCQX: HSDEF) proposed an alternate slate of directors to be elected on an annual and special meeting of shareholders scheduled for Nov. 24.
The company noted Monday that the new board would be chaired by Matthew Hawkins, Cresco Capital Management LLC's founder and managing principal, and a manager of Entourage Effect Capital, formerly known as Cresco Capital Partners.
"With legalization accelerating across the country, we must focus our attention on our strategic vision and capitalizing on transformative M&A targets," Hawkins noted.
According to the company's update, it would include:
Kevin K. Albert, an independent director on the board of NorCal Cannabis Company
Michael Dacks, Type 2 Ventures Ltd.'s Founder and President and member of Kanabo's advisory board
Peter Kampian CPA, CA, ICD.D, Chief Executive Officer of Edge Financial Consulting Services Corp
Alexander Norman, the Canadian Partner of AngelList, the founder and managing director of Tech Toronto, and N49P's Managing Partner
James E. Scott, a seasoned entrepreneur, and investor
Andrew Sturner, the co-founder and managing principal of Entourage Effect Capital, LLC, and an investor in, and advisor to, Cresco Capital Management, LLC
Meantime, last month, Harborside qualified to trade on the OTCQX Best Market, ahead of acquiring a cannabis store in the Haight Ashbury area of San Francisco. The company also expects its gross revenue to reach $18.5 million in the third quarter.
HEXO Welcomes Emilio Imbriglio To Its Board
HEXO Corp. (TSX:HEXO) (NYSE:HEXO) tapped Emilio Imbriglio to its board. He replaces Natalie Bourque.
Imbriglio was previously appointed as a member of the Board of Director's Audit Committee.
He brings vast financial executive experience. For over 18 years, he served as a professor at Concordia and McGill universities.
Imbriglio is also a member of the Board of Directors of Société Générale Canada and Finance Montréal.
"I and the Board of Directors are delighted to welcome Mr. Imbriglio and look forward to working with him," board chair Michael Munzar said Tuesday.
Christina Lake Cannabis Appoints New CFO
Christina Lake Cannabis Corp. reported yet another leadership change, following the recent appointments of Mervin Boychuk, as well as Rob Jones and Milan Stefancik.
According to a Tuesday update, the Vancouver-based company opted to tap Ryan Smith to oversee its financial department.
Smith is a finance expert who honed his skills across several industries.
During his career, he served at Axia NetMedia Corporation and KMM.
"I feel fortunate to be part of one of the fastest-growing licensed cannabis producers in the country," disclosed Smith.
RespireRx Pharmaceuticals Strengthens Its Scientific Team
RespireRx Pharmaceuticals Inc. (OTCQB: RSPI) hired Dr. James Cook and Dr. Jeffrey Witkin as Research Fellows.
Cook is a Professor of Chemistry at the University Wisconsin-Milwaukee and a leading expert in GABA-A receptor drug targeting.
He brings over four decades of experience in organic and medicinal chemistry. In addition, he has over 500 scientific publications and 60 patents.
Witkin founded the Laboratory of Antiepileptic Drug Discovery at Ascension, St. Vincent in Indianapolis, Indiana, with Jodi L. Smith. He currently serves there as a senior investigator.
He spent 17 years at Neuroscience Discovery Laboratory at Lilly Research Labs.
Tim Jones, the company's President, and CEO said that they are "thrilled" to welcome the two experts.
Their "intrinsic depth of knowledge, collective academic and industry achievements in the field of neuroscience is unrivaled," Jones said Tuesday.
© 2020 Benzinga.com. Benzinga does not provide investment advice. All rights reserved.
---