Cannabis Regulatory Update: S.D. Favors Legalization, Tenn. Senator Supports Medical Weed, Detroit Update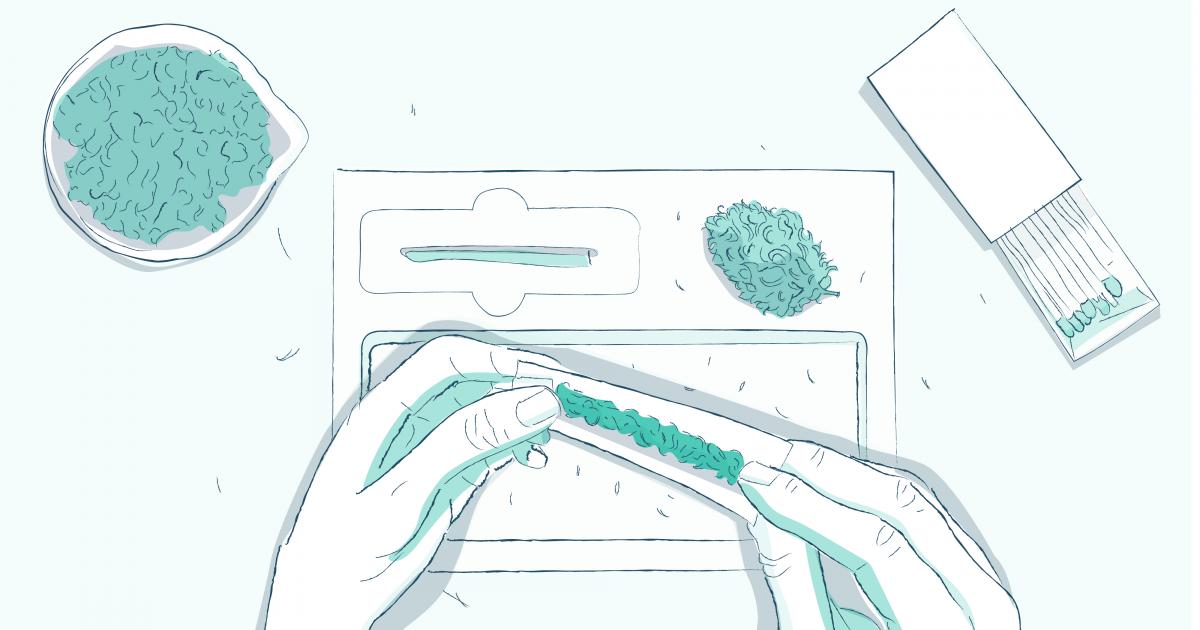 South Dakota is likely to legalize medical marijuana sales this November.
That's according to a recent poll, in which 74% of respondents said they'll vote in favor of a medical marijuana program for the Mount Rushmore State.
The poll, conducted by Argus Leader Media and KELO-TV, asked over 600 likely voters from across the state to share their positions for the upcoming election, including where they stand on former Vice President Joe Biden versus the incumbent, President Donald Trump.
Meanwhile, a campaign released by a republican senator in Tennessee is looking to make medical marijuana available in the Southeastern state, while Detroit Mayor Mike Duggan proposes an amendment to the city code to allow adult-use recreational marijuana licensing.
Is Legal Cannabis Coming To South Dakota?
South Dakota is one in five states that will be able to change the setting of its marijuana laws through a ballot vote this November. Others include Arizona, Mississippi, Montana and New Jersey.
It's also the only one in the group that will be deciding on both medical and adult-use cannabis laws.
Constitutional Amendment A would modify the state's constitution to legalize, regulate and tax marijuana for adults over 21, as well as ensuring access to marijuana for medical use.
South Dakotans are divided with 51% saying they'll vote "yes," while 44% say "no" and 5% have "not decided." The margin for error is 4%. The poll's results show a possible positive outcome for marijuana advocates, but no reassurance so far.
The medical marijuana front is already waving a victorious flag. When asked upon Measure 26, 74% of interviewees said they'll vote in favor of creating a medical marijuana program.
Measure 26 would legalize marijuana for medical use through a patient card-holder program.
In a Torn State: While the collective voice of South Dakotans appears to agree with marijuana reform, the state's governor holds a contrasting opinion.
Last week gov. Kristi Noem released a video titled 'No Way On Amendment A,' in which she urges South Dakotans to vote against legalizing marijuana on the state's November ballot.
"It's not good for our kids," she said in the video. "It's not going to improve our communities. The fact is, I've never met someone who got smarter from smoking pot."
Noem famously vetoed a bill to legalize hemp last year, only to allow for it after setting out a series of policy requests. This means that while Measure 26 is likely to receive approval from the voters, its development as a law could encounter hurdles along the way.
A Tennessee Republican For Medical Marijuana
In Tennessee, where both medical and adult-use cannabis remain illegal, a senator is working to revert the status quo, Marijuana Moment reported.
State Senator Steve Dickerson, who is a republican, released a 30-second spot expressing his agreement with the legalization of medical marijuana to help veterans and sick people in Tennessee to deal with chronic pain.
In the campaign, the senator also expressed his concerns for the mass incarceration of citizens for non-violent marijuana possession charges, which often result in long prison sentences.
In March, Sen. Dickerson introduced a bill that would create a medical marijuana program in Tennessee. The bill passed a Senate committee, but was amended to only be voted upon if marijuana is rescheduled as a Schedule 2 substance federally.
It's past time for Tennessee to legalize medical cannabis and give our sickest residents a smart, safe treatment to help with chronic pain. Legalization and securing criminal justice reform have been my top priorities, and I won't stop fighting until we've changed the law. pic.twitter.com/28eFUy3loZ

— Steve Dickerson (@DickersonforS20) October 23, 2020
Detroit Mayor Announces Proposed Ordinance Allowing Adult-Use Marijuana Sales
Councilman James Tate announced Monday his proposed amendment to the Detroit City Code to allow adult-use recreational marijuana licensing in Detroit.
The ordinance, which gives significant preference to long time Detroit residents in terms of the number of licenses issued, discounts on land and other incentives, will allow 10 types of licenses.
Councilman Tate's legislation includes a social equity program (SEP) which guarantees that no less than 50% of all license types will be awarded to Detroit Legacy applicants.
"Many are now profiting from the same plant that has lead to countless criminal convictions which devastated countless families within our city," Councilman Tate said. "The time has come for equity currently not present within Detroit's cannabis industry."
The program ensures that Detroiters who have been disproportionally impacted by the nation's failed "War on Drugs" will have an equitable opportunity to sustainably participate in the state's legal adult-use marijuana industry.
"In the past when licenses for marijuana businesses become available, they tend to go to non-residents, rather than those who live in this community," said Mayor Mike Duggan. "What councilman Tate has crafted here in partnership with our law department ensures that longtime Detroit residents will have the opportunity to build real wealth as part of this lucrative new industry."
The SEP allows Detroit to provide reductions in application fees for "legacy" Detroiters who have lived in the city for an extended period of time including those residents who have been convicted of past marijuana related offenses as well as Detroiters federally identified as low income.
There are also discounts on certain city-owned properties that will be available for residents certified as Legacy Detroiters.
Lead image by Ilona Szentivanyi. Copyright: Benzinga.
© 2020 Benzinga.com. Benzinga does not provide investment advice. All rights reserved.
---