Cannabis Movers & Shakers: Champions + Legends, NorCal Cannabis, Australis Capital, Flora Growth, StandardC, Christina Lake, Green Hygienic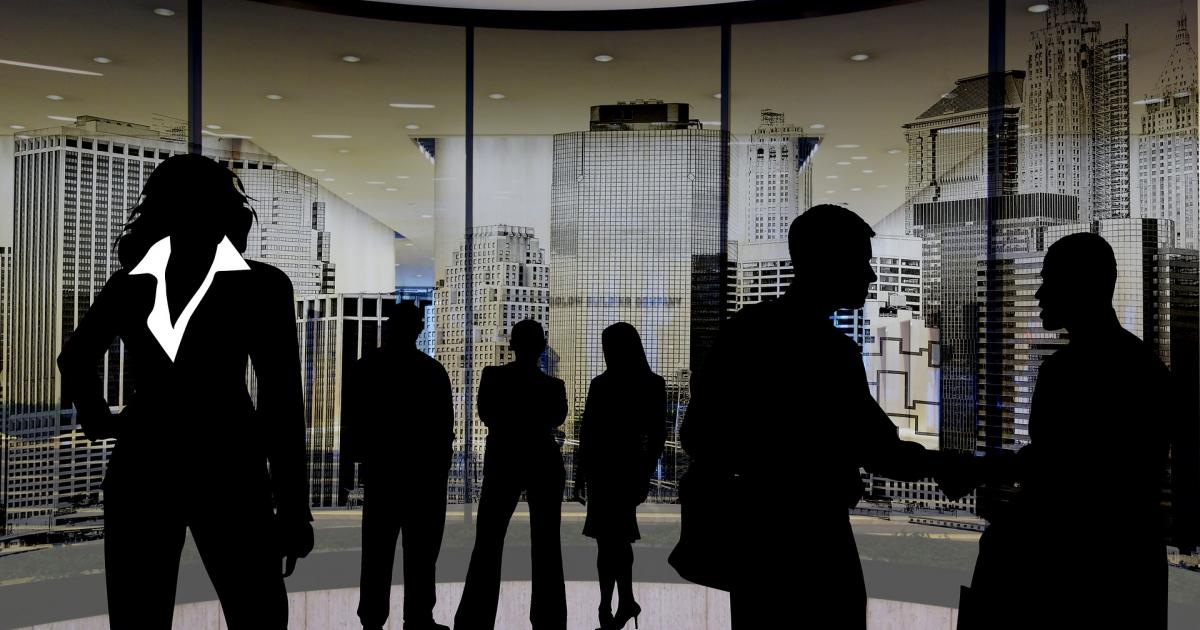 Here is a summary of the latest leadership changes within the cannabis industry.
Former NFL Star Michael Vick Named Founding Partner
Former professional American football quarterback Michael Vick agreed to join Las Vegas-based sports supplements CBD brand Champions + Legends as a founding partner.
Other athletes have also joined the brand, including Jay Glazer — who was also declared its founding partner — as well as James Harrison, Thor Björnsson, Tommy Caldwell, Sara Sigmundsdóttir, Patrick Vellner and Adam Ondra.
"I am truly excited to join the team at Champions + Legends," Vick said. "Since I retired, I've tried all kinds of treatments, including dozens of CBD products, looking for a solution to residual pain from my playing days."
NorCal Cannabis CEO Douglas Cortina Steps Down
NorCal Cannabis appointed co-founder and president Jigar Patel, and former CFO David Hofflich to serve as co-CEOs.
The move took place after co-founder Douglas Cortina opted to step down from the role.
Cortina explained Monday that the company has changed its focus from "hyper-growth to the prioritization of efficient operations centered around our world-class cultivation and production assets."
He highlighted that "there's no one in the business more passionate and knowledgeable about world-class indoor cultivation" than Patel.
The San Francisco-based company oversees its cultivation and production operations as well as sales, distribution, retail stores, and consumer brands, such as 1Lyfe, Lolo, Occidental Hills, and Panacea.
Last year, NorCal reported launching six new brands and collaboration with comedian Chelsea Handler.
Australis Capital Appoints News CEO, Reports Board Shake-Ups
Australis Capital Inc. (CSE:AUSA) (OTCQB:AUSAF) tapped Harry DeMott as its new CEO, replacing Cleve Tzung.
The news comes a week after the appointment of Sameer Kumar as independent member.
Tzung would remain in the company in the role of Chief Operations Officer.
DeMott brings over three decades of investment experience across several industries, such as cannabis, media, sports, and entertainment.
He is a founding investor of Columbia Care (NEO: CCHW) (OTCQX:CCHWF), and also serves as Hamerle Investments' founder and managing partner. DeMott is also the co-founder of Raptor Ventures I LP.
"I am excited to take the reins at Australis during this unprecedented time of opportunity in the US cannabis business," DeMott commented on Monday.
The Las Vegas-based company also opted to welcome Rick Cutler as another independent member to its board.
He is the Vice-President of Corporate Development and Portfolio Analysis at the consumer packaged goods company, Helen of Troy.
Cutler sharpened his marketing and advertising skills for more than 20 years, overseeing mergers and acquisitions in both private and public companies, as well as identifying strategic investments and financial modeling.
"Having known Rick for well over a decade, I feel confident that he adds a level of experience with branded products that is unmatched at AUSA," stated DeMott.
In addition, AUSA confirmed that John Dover left his position on the board of directors.
Paulina Vega Named Founding Partner Of Flora Beauty
The former Miss Universe and Miss Colombia, Paulina Vega, was named founding partner of Flora Growth Corp.'s Flora Beauty division.
In her new role, Vega would assist in developing and positioning Flora Beauty's brands on a global level.
"We believe there is no better leader for Flora Beauty than Paulina Vega," Flora Growth's President of Consumer Goods, Luis Merchan, said Monday. "She is a strong Colombian force in the beauty industry and will bring invaluable expertise and global awareness to the brands."
Meantime, the Toronto-based company disclosed earlier this year its intentions to acquire Colombia-based pharmaceutical company Grupo Farmaceutico Cronomed S.A.S.
StandardC Names Robert Baron CEO
StandardC disclosed Tuesday it has tapped Robert Baron to helm the company.
Baron is an experienced banking expert, specializing in anti-money laundering and risk management.
Prior to this, he served at Technicolor Federal Credit Union as Senior Vice President.
While there, he developed a compliance program which "became the standard for regulatory risk-focused examinations and allowed for the expansion of cannabis banking to other institutions," explained Robert Mann, CEO of StandardC.
"I'm thrilled to join StandardC and be part of this solution," Baron commented.
StandardC is the San Francisco-based alliance network that offers a wide range of financial services for the licensed cannabis businesses.
Green Hygienic Appoints Dr. Levan Darjania, Ph.D. As Chief Science Officer
Green Hygienic Holdings Inc. (OTCQB: GRYN) confirmed Tuesday the appointment of Dr. Levan Darjania, Ph.D. as its Chief Science Officer.
Darjania is an R&D professional and program manager who brings more than 26 years of biotechnology and pharmaceutical drug development experience.
Previously, he served at Vertical Biosciences and MJNA Group, LLC.
Darjania also held scientific and R&D leadership positions at Takeda Pharmaceuticals, Intellikine Inc, Cylene Pharmaceuticals, Anadys Pharmaceuticals, and Alerion Biomedical.
Ron Loudoun, the company's CEO, praised him, highlighting that "there was no better choice when it came time to name a Chief Scientific Officer."
Christina Lake Hires Rob Jones And Milan Stefancik To Strengthen Its Sales And Business Development Departments
Cannabis company Christina Lake Cannabis Corp. hired Rob Jones to serve as the Executive Vice President of Business Development and Sales.
Jones spent over three decades trading agriculture commodities to the feed, oleochemical, and energy industries globally.
Prior to this, he was West Coast Reduction Ltd.'s Director of Sales and Marketing.
The Vancouver-based producer of cannabis flower, oil cannabinoids, and hemp-based extracts also opted to welcome Milan Stefancik as Director of Sales & Marketing.
Stefancik previously served at Aurora Cannabis Enterprises as a Director, Key Accounts.
The news came on the heels of the company's debut on the Canadian Securities Exchange on Thursday, Oct.1.
"Rob and Milan are seasoned industry professionals and have an exceptional track record with an in-depth knowledge of the cannabis and extractives industry," CLC's CEO, Joel Dumaresq, said Tuesday.
LiveWire Ergogenics Boosts Its Management Team With Seasoned Experts
LiveWire Ergogenics, Inc. (OTC: LVVV) confirmed Tuesday additions to its management team.
The Anaheim, California-based company, with a focus on acquisition, management, and licensing of specialized cannabis real estate properties, opted to hire the following experienced experts:
William Riley, who brings vast finance, consulting, and real estate experience, agreed to manage the company's operations and relations with subsidiaries as President.
Jeff Dole, a solution-oriented operations manager, is named Vice President of Central Coast Operations.
AJ Moreno, who is a construction and compliance expert, will serve as Compliance Manager – Government Liaison.
© 2020 Benzinga.com. Benzinga does not provide investment advice. All rights reserved.
---