'Psyched': Field Trip Unveils Novel Compound, Numinus Begins Magic Mushroom Production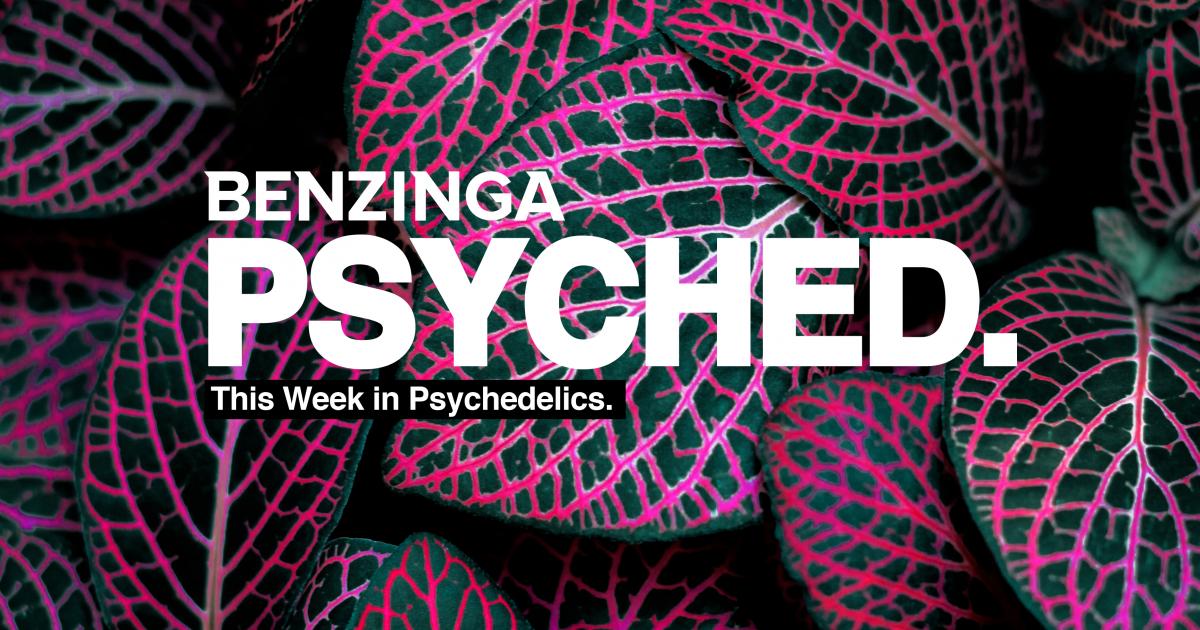 Field Trip Psychedelics Inc. announced Tuesday the successful synthesis of FT-104, a novel compound that is believed to have psychedelic capabilities.
The conclusion comes after in-vitro and in-vivo tests confirmed that FT-104 interacts with the 5HT2A receptor, which is the main antagonist targeted by classic psychedelic drugs like LSD, psilocybin and mescaline.
FT-104 was chosen as the company's drug candidate because it stands as a commercially viable alternative to naturally occurring psychedelics. Field Trip says the compound's composition is unique and patentable, allowing for intellectual property protection, which cannot be obtained for traditional psychedelics like MDMA, LSD, psilocybin and mescaline.
The company expects to finish preclinical development by the second half of 2021 in order to advance to Phase 1 clinical trials.
On Friday, Field Trip wrapped up a reverse takeover with mining exploration company Newton Energy Corp. The company expects shares to be available on the CSE under the symbol "FTRP" on or about Oct. 7.
Neon Mind Inks Psilocybin Supply Deal With Psygen
NeonMind Biosciences, a subsidiary of Better Plant Sciences Inc. (CSE:PLNT) (OTCQB:VEGGF), has signed a definitive agreement with Psygen Labs Inc.
Psygen will provide NeonMind with synthetic psilocybin for upcoming preclinical and clinical trials that will study the drug in the treatment of food cravings and anxiety.
NeonMind is awaiting authorization from Health Canada to begin preclinical trials. Psygen will act as a broker between NeonMind and another licensed dealer of restricted drugs until Psygen can obtain a dealer's license, for which an application is pending.
Numinus Begins Cultivating Psilocybin Mushrooms
Vancouver-based psychedelics company Numinus Wellness Inc. (TSXV:NUMI) is cultivating psilocybe mushrooms at its 7,000-square-foot Health Canada licensed facility, with the purpose of psilocybin production.
The company stated that the mushroom production is aimed at developing standardized extraction methods, exploring product formulations and researching naturally occurring psilocybin as an alternative supply to synthetic psilocybin.
Today, only synthetic psilocybin can be legally supplied for research purposes in Canada.
In the long run, the company is hoping to be able to deliver safe, evidence-based psilocybin-assisted psychotherapy at clinics of its own.
Sansero, University Of Toronto Study Psilocybin Microdosing
Psilocybin research company Sansero Life Sciences announced a partnership with the University of Toronto to complete a study on the effects of low-dose psilocybin.
"Led by Dr. Adam Metherel, this study will contribute to the University's knowledge base for a new generation of scientists as we map the metabolism and further explore the compound's behavioral effects," said University of Toronto Professor Richard Bazinet.
The preclinical study is aimed at understanding how psilocybin affects the bodies of mammals and how low-dose psilocybin can impact mental health conditions like depression and anxiety.
As part of its pharmaceutical product development program, Sansero is looking to develop products that use a minimal dose of psilocybin in combination with other naturally sourced ingredients without reaching a perceivable psychedelic effect.
"We are excited to work with the University of Toronto on this preclinical study, which will provide valuable insight into how low-doses of psilocybin can be combined effectively with additional pharmaceutical ingredients," said Dr. Darryl Hudson, Sansero's chief science officer.
© 2020 Benzinga.com. Benzinga does not provide investment advice. All rights reserved.
---