Cannabis Countdown: Top 10 Marijuana and Psychedelic Stock News Stories Of The Week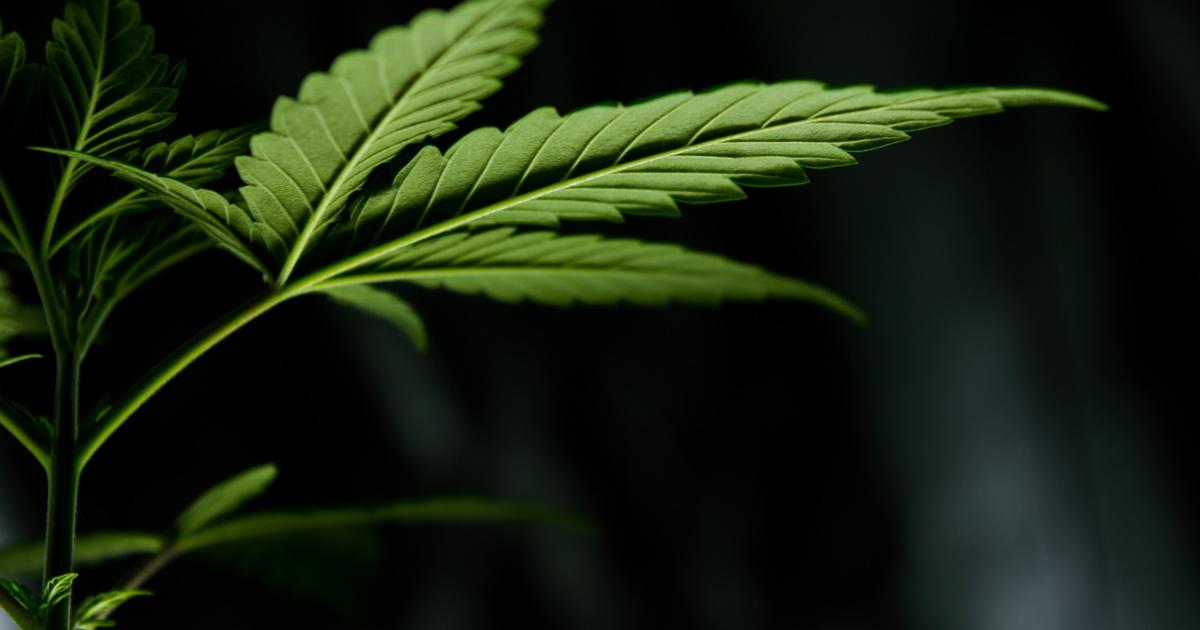 Welcome to the Cannabis Countdown. In This Week's Edition, We Recap and Countdown the Top 10 Marijuana and Psychedelic Stock News Stories for the Week of September 14th – 20th, 2020.
Without further ado, let's get started.
* Yahoo Finance readers, please click here to view full article.
10. RWB Closes Highly Accretive Platinum Vape Acquisition Ahead of Schedule
Platinum Vape Boasts Current Annualized Revenues of Over USD $75 Million with EBITDA of Approximately 25% – 30%
Red White & Bloom (OTCQX:RWBYF) announced that effective September 14, 2020, the company has officially closed its blockbuster acquisition of Platinum Vape (PV). The news follows RWB's September 02, 2020, Q2 earnings report, in which it firmed up the PV deal.
READ FULL RED WHITE & BLOOM ARTICLE
9. Psychedelic Capitalism: A New Concern as the Psychedelics Industry Takes Shape
The Psychedelics Business is Developing Faster Now Than Ever Before, Kicked Off in Earnest When the FDA Granted a "Breakthrough Therapy" Designation to Compass Pathways in October 2018
Compass Pathways (NASDAQ:CMPS) officially went public on Friday raising $127.5 million in its highly-anticipated IPO. Compass joins a growing group of biotech and life science healthcare companies that have also filed IPOs on the NASDAQ. In its inaugural trading session, shares of CMPS Stock soared over 70%, easily becoming the most successful Psychedelics IPO to date.
READ FULL PSYCHEDELIC CAPITALISM ARTICLE
8. The 3 Fastest-Growing Pot Stocks Through 2024
Over a Five-Year Stretch, These Cannabis Stocks Offer a Compound Annual Growth Rate Ranging Between 59% and 105%
How fast, you ask? Having run a quick screen, I was able to locate three Pot Stocks that are slated to grow their annual sales over the next five years by an average of at least 59%. The following three Cannabis Stocks stand out as the industry's fastest-growing companies through 2024: Cronos Group (NASDAQ:CRON), Curaleaf (OTCQX:CURLF) and Cresco Labs (OTCQX:CRLBF).
READ FULL GROWING POT STOCKS ARTICLE
7. The Power and Influence of the Psychedelic Scientist Celebrity
With the Pandemic Still Raging on, Becoming a Divisive Issue in the U.S. and Other Countries, Everyone is Looking for Real Science-Based Answers to Help Understand This Profound Change in How We Live Our Lives
One major Psychedelics company, MindMed (OTCQB:MMEDF), famously got "Shark Tank's" Kevin O'Leary to back it up and also became the first psychedelics pharma company to go public earlier this year. Another rising science celebrity is Dr. Roger McIntyre, the president and CEO of Champignon Brands (OTCQB:SHRMF), who has a list of impressive credentials for psychiatry and pharmacology work in Canada, the U.S., South Korea and China.
READ FULL PSYCHEDELIC SCIENTIST ARTICLE
6. Trulieve Analyst Bullish on Pennsylvania Entry, Questions Timing of Equity Offering
Cantor Fitzgerald Analyst Pablo Zuanic Reiterated His Overweight Rating for Trulieve and Raised His Price Target From $59 to $60 Per Share
Trulieve (OTCQX:TCNNF) shares traded lower after the company announced a roughly $75 million offering after the close on Wednesday. On Thursday, one Wall Street analyst said he is disappointed with the offering but bullish on Trulieve's entry into the Pennsylvania market.
5. Mind Cure: Mental Health Focused Firm to Commence Trading Monday
The Firm's Stated Mission is "to Identify and Develop Products That Ease Suffering, Increase Productivity, and Enhance Mental Health"
Mind Cure Health (CSE:MCUR) is the latest issue to hit the Canadian Securities Exchange (CSE) with the company set to complete its IPO transaction and commence trading Monday morning. The firm is focused on mental health and wellness, with its operations focused in both the functional and Psychedelic mushroom space.
4. Canopy Growth to Close Deal with Acreage Holdings
Canopy to Send Up-Front Payment to Acreage Shareholders This Week, Which Should Shake Out to Around $0.30 Per Acreage Share
Canopy Growth (NYSE:CGC) is about to trigger the first phase of its merger with U.S. multi-state operators (MSO) Acreage Holdings (OTCQX:ACRGF). The company announced Friday that, as part of the recently amended terms of the deal, Canopy will hand over an up-front payment of just over $37.5 million to Acreage shareholders. The payment will happen on or about this Wednesday, September 23.
READ FULL CANOPY ACREAGE ARTICLE
3. MindMed Receives Bullish Price Target as Canaccord Initiates Coverage
As Far as Public Companies Go, MindMed is, Like Most Industry Peers, a Relatively New Player in the Emerging Psychedelics Sector
MindMed (OTCQB:MMEDF) received a boost in visibility today as Canaccord Genuity initiated coverage in the Psychedelics-based pharmaceutical company. Canada's pre-eminent investment bank bestowed a hefty—if not presumptive—price target while laying out a meticulously-conceived 42-page report.
2. Trulieve Enters Pennsylvania Market with Two Transactions, Announces $100.5 Million Financing
The Pennsylvania Transaction was Followed up with the News That the Company Will Be Conducting a CDN $100.5 Million Financing at a Price of $24.50 Per Share
Trulieve (OTCQX:TCNNF) announced that it has stepped foot into the Pennsylvania market, with the acquisition of two firms – one, a cultivator and a producer, and the other a dispensary operator with three operational dispensaries in the Pittsburgh area.
1. Mind Medicine CEO Calls Compass IPO: A 'Clear Bellwether' for Psychedelic Space
This is the First Time a Psychedelics Company is Listed on a Major U.S. Stock Exchange
On Friday, UK-based mental health care company Compass Pathways (NASDAQ:CMPS) announced it has begun trading on NASDAQ under the symbol CMPS. JR Rahn, CEO of Psychedelics drug development company MindMed (OTCQB:MMEDF), told us that Compass has an extremely high calibre team focused on serious drug development through the FDA pathway.
Photo by Esteban Lopez on Unsplash
© 2020 Benzinga.com. Benzinga does not provide investment advice. All rights reserved.
---