From Mercedes-Benz, BMW To Cannabis: Seasoned Execs Launch Weed Branding Agency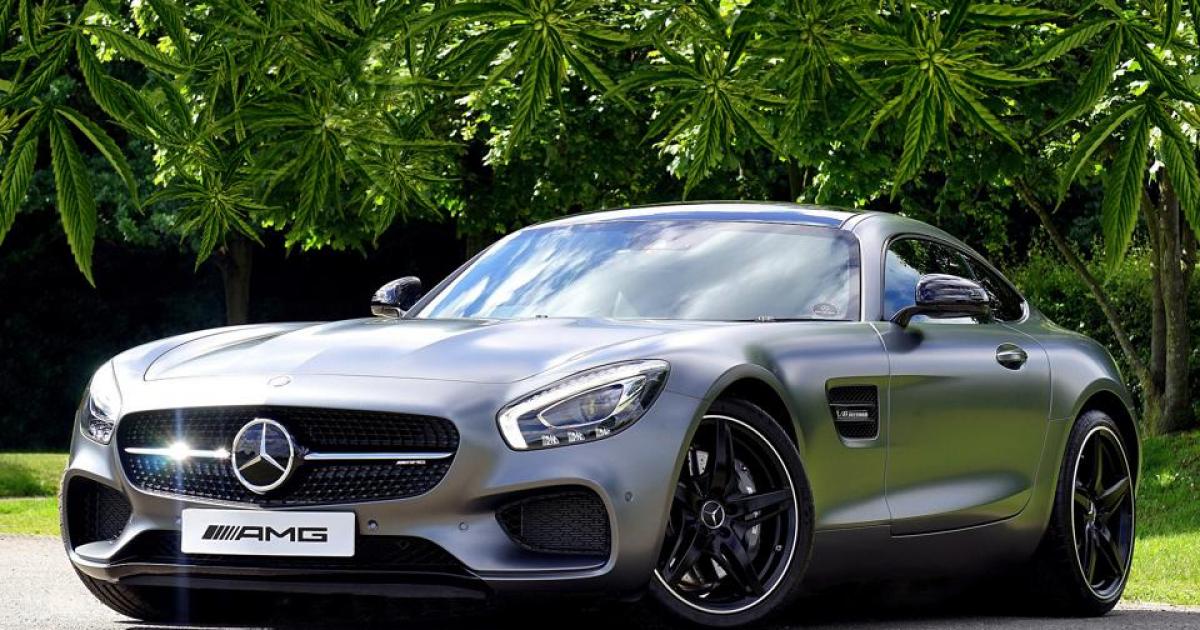 For the most part, seeing executives from major mainstream companies migrate into the cannabis industry is no longer a novelty. I had become quite obsessed with this trend in previous years, reporting on "The Migration Saga" extensively.
However, the creation of Ethereal, a cannabis-focused creative agency founded by former senior creatives who have worked with massive luxury brands like BMW Motorcycles and Richemont, caught my eye.
Supported by an international network of creative professionals with extensive experience in branding, Ethereal will seek to bridge the gap between tradition and innovation by combining emerging technologies and strategic intelligence, with all the traditional aspects of branding, brand strategy and public relations.
Meet The Founders
Ethereal's was founded by four creatives with an extensive background in the luxury and lifestyle categories
· John Mamus: creative director and designer.
· Pablo Aguilar: photographer and videographer.
· Tod Brilliant: creative director and writer.
· Masako DiDio: managing director.
Mamus founded a boutique high-end creative agency, MAMUS, in 2007.
See also: 'Big Bang Theory' Actor Creagen Dow Talks Cannabis: You Need To 'Clean Your Ash Hole'
The co-founders have worked with some of the most world's most recognized brands, including Mercedes-Benz, BMW Motorrad, Burberry, Fortune, Adidas (OTCQX:ADDDF), FILA, Whole Foods Market, Sports Illustrated, Starwood Resorts & Hotels Worldwide, ICON 4×4, Flont, jetBlue, and Richemont.
Klaus – Courtesy Photo
In addition to these luxury and lifestyle brands, the group has gained tremendous compliance and regulatory insight through their work with global pharmaceutical brands such as Pfizer Inc. (NYSE:PFE), Novartis AG (NYSE:NVS), Innocoll, and AstraZeneca plc (NYSE:AZN).
Some of the agency's cannabis industry clients include: House of Saka, Van Doran, Dogma Cannabis, TSO Sonoma, D'Fleur, Seven Vices, Asha, and Klaus.
Saka – Courtesy Photo
"The cannabis industry is growing at lightspeed, but it has yet to firmly establish itself in the luxury marketplace," says John Mamus. "The opportunity is massive, and we have the passion and experience to help the most forward-thinking brands take full advantage. ETHEREAL is nimble and purpose-built for creative excellence, efficiency, and cost effectiveness."
See also: Cool Cannabis Careers: Laganja Estranja, LGBTQIA+ Marijuana Icon And Performance Artist
Over the last 15 years, MAMUS has "perfected the virtual agency environment… working this way with creatives in New York, Los Angeles, San Francisco, South Africa, Lithuania, Italy, Ukraine… basically the world over," Mamus concluded. "We are able to work with the best talent, keep client fees very sharp – and focus on the best creative that is possible."
Image by Javier Hasse, using free-rights images.
This article was originally published on Forbes, and republished here with permission.
Lee en Español: La Hotelería de Lujo Está Súbitamente Enamorada del Cáñamo
© 2020 Benzinga.com. Benzinga does not provide investment advice. All rights reserved.
---