ATAI Launches Subsidiary To Develop MDMA Derivatives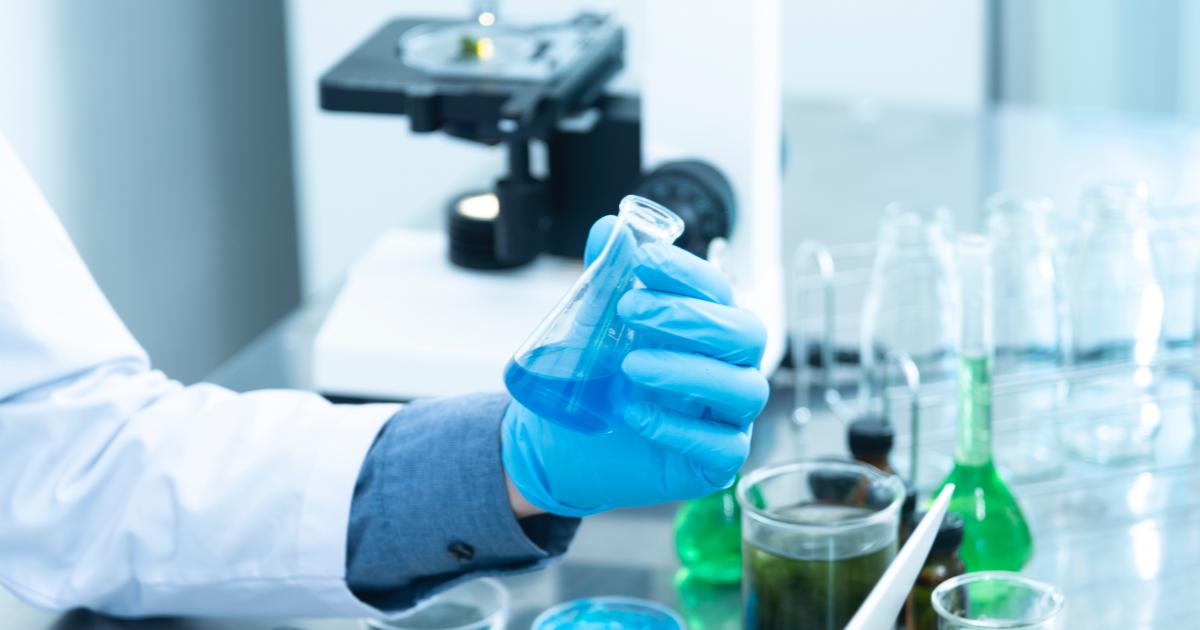 Psychedelics and biotech company ATAI Life Sciences announced on Monday the launch of a new subsidiary that will focus on the development of MDMA derivatives for the treatment of post-traumatic stress disorder and other indications.
EmpathBio will be a wholly owned subsidiary of ATAI, led by CEO Glenn Short.
The news comes days after the Multidisciplinary Association for Psychedelic Studies (MAPS) completed a $30 million fundraising that puts it one step closer to achieving FDA approval for MDMA-assisted psychotherapy in the treatment of PTSD.
"MAPS' program is groundbreaking and will transform the direction of mental healthcare forever," Srinivas Rao, MD, PhD, chief scientific officer of ATAI, told Benzinga. "Our rationale for [EmpathBio] is only to scale, expand access to underserved populations, and improve the overall safety profile of MDMA-like therapy."
Novel MDMA Formulations: Safer Drugs and IP Possibilities
MDMA was first synthesized in 1912 by Merck, which makes it impossible to patent. However derivatives from the drug are apt to be patented, which opens a tremendous business opportunity for psychedelic research companies in sight of the upcoming legalization of MDMA-assisted therapy.
As a reward for completing MDMA clinical research, the FDA is expected to grant MAPS a five to seven year market exclusivity once the MDMA-assisted psychotherapy is approved. After that, any company is open to produce and distribute the "generic" drug with legal purposes.
By developing MDMA analogs, companies are able to secure patent rights. However, these derivatives need to offer an advantage against the generic in order to thrive in the competitive market.
EmpathBio's goal for its drug research is to improve MDMA in its practicality, accessibility and scalability.
"MAPS' program requires at least one overnight stay and three full sequential days of therapy involving two therapists, a process which is likely to be difficult for mental health providers to deliver," said Srinivas Rao.
EmpathBio's program is expected to be conducted on an outpatient basis and not require multiple back-to-back days of therapy. Additionally, the company expects to be able to develop formulations that allow for virtual sessions through a DTx platform.
In a recent interview, MAPS' spokesperson Brad Burge said that the organization supports the development of alternative IPs for MDMA.
"Because we're a nonprofit, we have the advantage of not needing to lock down any intellectual property around these drugs," said Burge.
"When other companies come out and they develop other uses for these drugs or different variations of them, we support that and we will actually commit to helping them as long as they commit to doing it in an ethical way."
How Can MDMA Be Improved?
MDMA-assisted psychotherapy is showing an unprecedented potential in the treatment of PTSD, a condition that is having devastating effects on the population, especially among army veterans.
A long-term follow-up study of MAPS' trials from June 2020 showed that 67% of the patient volunteers who had PTSD for an average of 18 years no longer qualified for PTSD at least 12-months after the treatment.
MDMA is able to produce significant empathogenic effects. These are psychological feelings of calmness, emotional openness and empathy that promote a sense of psychological safety. When accompanied by psychotherapy, this altered state allows patients to address traumatic memories in order to treat unresolved traumas from the past.
However, MDMA is not perfect. The drug also produces a set of physiological effects called "sympathomimetic effects", which include anxiety, dizziness, fatigue, headache, jaw clenching, lack of appetite and nausea.
"While being potentially well-tolerated by healthy individuals, others with comorbidities, such as hypertension, cardiovascular disease or history of stroke, may be at increased risk after MDMA treatment," said Glenn Short, CEO of EmpathBio, in an interview.
Given that obesity and hypertension in individuals with PTSD are commonly reported comorbidities (additional conditions that often co-occur with the main condition), being able to remove these sympathomimetic effects from MDMA would allow the treatment to be available to a lot more patients.
"EmpathBio will be developing MDMA derivatives designed to minimize these sympathomimetic effects so that all individuals suffering from PTSD can be safely and effectively treated despite underlying comorbidities," said Short.
The exec added that the company has already identified a lead compound for further development, and will continue to develop novel MDMA analogs with improved safety parameters.
"Given that EmpathBio's programs are not yet clinical stage, it is not likely that there will be any overlap with MAPS exclusivity runway," said Short, who nonetheless showed enthusiasm, stating that the company is well beyond the discovery stage, having made significant progress with a lead compound in hand.
Mind Medicine Inc. (NEO: MMED) (OTCQB:MMEDF), another psychedelics company, announced in May the launch of a program aimed at developing alternative MDMA formulations. The company, however, stated their main focus is to research combinations of the drug with other psychedelics like LSD.
Photo by Chokniti Khongchum from Pexels.
© 2020 Benzinga.com. Benzinga does not provide investment advice. All rights reserved.
---