Cannabis Movers & Shakers: Kannaway, Redwood Green, MindMed, Rapid Dose Therapeutics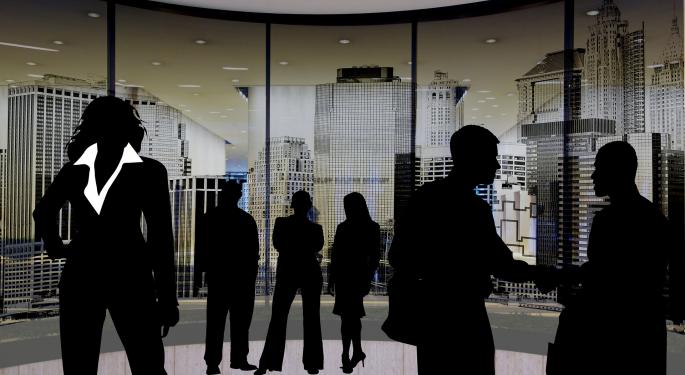 As we proceed into the busy month of August, there are plenty of corporate shake-ups in the cannabis industry worth noting:
NHL Veteran Mike Hartman Joins Kannaway
Kannaway, which recently named Carolyn Dielmann Connolly brand ambassador, welcomed NHL and network marketing veteran Mike Hartman to its Sports Team to promote CBD.
The news was reported Tuesday by parent company Medical Marijuana Inc. (PINK: MJNA).
Hartman spent 17 years playing professional hockey for NHL's New York Rangers, Team USA, and International Hockey League. He also holds Behaviors & Motivators, Axiology, and NASM certifications, being a professional performance coach.
Kannaway CEO Blake Schroeder says he has"no doubt [Hartman] will reach even greater heights in Kannaway."
"I am so excited to be a part of Kannaway," commented Hartman, adding he "looks forward to working with Kannaway for a long time!"
Redwood Green Appoints 2 New Directors, Exits Cannabis
Redwood Green Corp.'s (OTCQB: RDGC) board appointed Carlos Andrés Hernández and Gary Artmont as the company's directors. They replace John Scharffenberger and Steven Hilton, who resigned from the board.
The Denver-based company is making changes to its board as it decided to withdraw from the cannabis industry.
The company plans to pursue opportunities in responsible gold exploration in Colombia.
In addition, Redwood said it's seeking a buyer for its Good Meds division.
The news comes on the heels of Christopher Hansen's return to the position of Redwood's CEO.
"I look forward to working immediately with the board and executive team to revise our strategy to ensure we remain nimble now, as well as later when we enter a 'post-COVID' economic climate," Hansen commented.
MindMed Appoints Dr. Halperin Wernli As Board President
Neuro-pharmaceutical company Mind Medicine Inc. (NEO: MMED) (OTCQB: MMEDF), the first psychedelic company to be publicly listed, tapped Dr. Miri Halperin Wernli to its board of directors as president.
Halperin Wernli will supervise the company's clinical development strategy, as MindMed ramps up its international presence. She will also oversee R&D collaborations, as the Basel, Switzerland company intends to expand its footprint in Europe.
Her primary responsibility would be the company's LSD microdosing program and Project Lucy, which is an LSD experiential therapy program aimed to treat anxiety disorders, the press release said.
Wernli has over 30 years of strategic and operational leadership skills in the biopharmaceutical industry.
MindMed's Co-Founder and Co-CEO, JR Rahn, stated Thursday that Dr. Halperin Wernli brings a "wealth of experience, knowledge, and leadership in our approach for patients."
Rapid Dose Therapeutics Welcomes Peter Thilo Hasler To Board
Rapid Dose Therapeutics Corp. (CSE: DOSE), which is poised to examine opportunities in the European market, including cannabis nutraceutical products, and pharmaceutical lines, welcomed Peter Thilo Hasler to its board of directors.
Hasler is Sphene Capital's founder and financial analyst. He has a vast experience in business analysis and company valuations.
Hasler is also a CEFA analyst and board member of the German Association for Financial Analysis and Asset Management.
Mark Upsdell, CEO of the Canadian life sciences company, is excited to welcome Hasler to its ranks.
"He brings decades of leadership in key financial areas, an in-depth understanding of the European investment community, and a broad network of German institutional equity and bond investors, family offices, and asset managers," Hasler said Thursday.
View Comments and Join the Discussion!
Posted-In: cannabis industry cannabis salesCannabis News Movers & Shakers General