Cannabis Countdown: Top 10 Marijuana And Psychedelics Industry News Stories Of The Week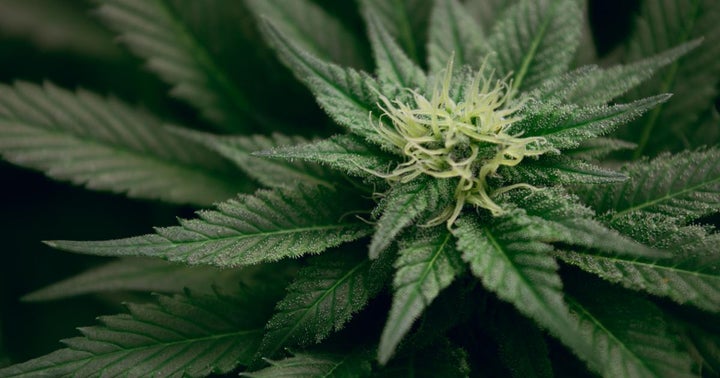 Welcome to the Cannabis Countdown. In This Week's Edition, We Recap and Countdown the Top 10 Marijuana and Psychedelics Industry News Stories for the Week of June 22nd – 28th, 2020.
Without further ado, let's get started.
* Yahoo Finance readers, please click here to view full article.
10. Red White & Bloom Investee Secures 9 New Michigan Cannabis Cultivation Licenses
RWB's Investee Has Also Commenced its First Indoor Harvest in Detroit Marking an Important Milestone for the Company
The newly awarded cannabis licenses will allow Red White & Bloom (OTCQX:TDRYD) investee PharmaCo to expand its cultivation capacity in Michigan. The harvest will provide the Michigan market with a much-needed supply of ultra-premium, lab-approved cannabis amid the current statewide product shortage.
READ FULL RED WHITE & BLOOM ARTICLE
9. Will There Be a Legal Recreational Market for Psychedelics? Here's What Top Industry Executives Had to Say
Psychedelics Gained Popularity as a Recreational Substance Once LSD Slipped Out of Labs in the Mid to Late 1960s
When asked about the possibility of a recreational Psychedelic market, here's what some of the biggest names in the industry had to say. Their answers may surprise some.
READ FULL RECREATIONAL PSYCHEDELICS ARTICLE
8. Number Of Banks Reporting Marijuana Business Clients Declines, Federal Report Shows
The FinCEN) is No Longer Counting Financial Institutions That Work with Hemp-Only Companies Since the Crop Was Federally Legalized
The number of banks and credit unions servicing marijuana businesses dipped in the last fiscal quarter, according to new federal data.
READ FULL CANNABIS BANKING ARTICLE
7. MindMed Developing IP For Personalized Psychedelic Assisted Therapies
MindMed, in Collaboration with the University Hospital Basel, Filed Two Separate Patent Applications for Technologies to Screen and Optimize the Dosing of MDMA and LSD
MindMed (OTCQB:MMEDF) announced the company is developing technologies and analytics that seek to personalize psychedelic therapy experiences for a specific patient. The technology aims to optimize the dosing of MDMA, LSD and other psychedelics based on a patient's profile.
6. Aleafia, Aphria Settle Dispute Over Supply Deal For $29.1 Million
Canadian Cannabis Producers Aleafia Health and Aphria Have Settled a Dispute Over a Supply Deal Gone Wrong
In 2018, Emblem Cannabis signed a deal in which Aphria (NYSE:APHA) would provide 175,000 kilograms (38,580 pounds) of cannabis over five years, beginning in May 2019. Aleafia Health (OTCQX:ALEAF) canceled the agreement in August 2019, saying Aphria had failed to meet its supply obligations.
READ FULL ALEAFIA APHRIA ARTICLE
5. Military Invests $27 Million to Develop New Class of Psychedelics-Inspired Drugs
An International Research Team Hopes to Answer That Question by Researching and Developing a New Class of Drugs
The successful use of controlled substances such as Ketamine and Psilocybin mushrooms to treat mental health issues like depression and anxiety has ushered in a new era of interest in Psychedelic drugs. But for researchers and clinicians eager to expand such therapies, an obvious question remains: Does treatment with psychedelics necessarily require a psychedelic experience?
READ FULL MILITARY PSYCHEDELICS
4. MindMed Building Diverse Pipeline and Leadership Position in Psychedelic Inspired Medicines Industry
Co-Founders and Co-CEOs JR Rahn and Stephen Hurst to Provide Corporate Update of Activities and Investor Q&A on July 2, 2020
MindMed (OTCQB:MMEDF) the leading neuro-pharmaceutical company for psychedelic inspired medicines is rapidly advancing its drug development pipeline and R&D activities since its listing on March 3, 2020.
3. Bipartisan Lawmakers Push Marijuana Reform in Floor Debate on Policing Overhaul Bill
Reps. Lou Correa (D-CA), Earl Blumenauer (D-OR) and Kelly Armstrong (R-ND) Each Spoke About the Issue Prior to the Law Enforcement Bill's Passage
Three members of Congress took to the House floor on Thursday to argue that marijuana reform should not be set aside and forgotten as the body approves policing overhaul legislation.
READ FULL MARIJUANA REFORM ARTICLE
2. The Investor Path to Psychedelics and Why Now Might Be the Right Time to Invest
For-Profit Investors Have Come Into the Space in a Big Way as They See Estimates Predicting Psychedelics Could Be a $7 Billion Market by 2027
After years of circling the industry looking for signs to invest, and while watching the growing need for opioid-free mental health treatment, investors are now beginning to see Psychedelics as a sure thing.
READ FULL PSYCHEDELICS INVESTING ARTICLE
1. U.S. Cannabis Legalization: Here's Why a Record Number of States Could Legalize Marijuana in 2021
Cannabis Legalization in America Could Be Headed for a Recording Breaking Year in 2021
Could an economic recession, a pandemic, and widespread social unrest actually spell opportunity for the legal marijuana industry in the USA?
READ FULL CANNABIS LEGALIZATION ARTICLE
Photo by Esteban Lopez on Unsplash
© 2021 Benzinga.com. Benzinga does not provide investment advice. All rights reserved.
---